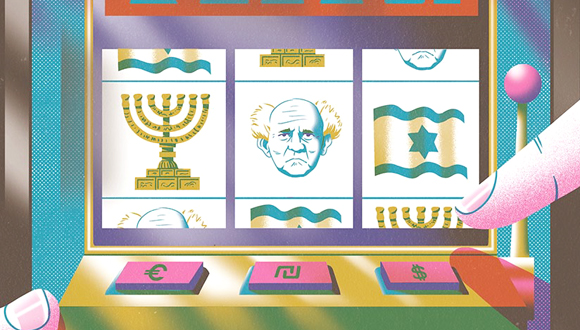 A good gamble: How Israel became a social casino powerhouse
They are scorned by gamers and puritans, but social casino games are the backbone of the country's thriving gaming industry
Amit Kling
|
12:32 27.03.2021
"The first poker game we made for Facebook was such a long time ago that it didn't even have a way for players to purchase game tokens. There was a PayPal account where people sent money and we'd top up their account," recalls Ohad Barzilai, the former CEO of Mytopia and one of the pioneers of the Israeli gaming industry. "One day Alexei, one of our team leaders, rushed into the hallway and started shouting 'Come on, come quick, you've got to see this!' We rushed over and he showed us that someone had bought $50 worth of tokens. It was a ridiculous sum back then. Why would anyone buy $50 worth of tokens? We checked their account and couldn't understand why they did it. They weren't even out of in-game money. We couldn't understand what the hell had happened." A few hours later the penny dropped. "$50 was precisely the amount the player needed to round up to a million tokens. They just wanted to have a million tokens in their account, just for the feeling of it," Barzilai said. The folks at Mytopia may have not realized it at the time, but it was a defining moment for the social casino industry, one of the biggest, and controversial, success stories of the gaming world.
Levy-Weiss, meanwhile, credits the success of social gaming companies to the gambling companies that were operating here a decade and half ago as well as to other developing sectors that converged with them. "In its early days, Playtika was supposed to focus on social network games, not mobile games," he said. "Uri Shahak, one of its founders, was a game designer at 888. He was familiar with the casino world, but was also a gamer. He was the first one to realize that you can take the basic gameplay of casino games and add to them a meta-game element to add extra interest." He said that that's how Playtika's hit game Slotomania was born in 2011. "Israel had an advantage both in the field of game design and also in the field of relatively aggressive marketing, with various companies that developed adtech that is heavily based on data and analysis."
Going Beyond the Casino In the decade since, more and more companies have decided to put the meta-game features front and center. While the mechanics that's at their core still revolves around slot machines, it powers more complex gameplay systems. In Huuuge Casino Slots, for example, players can join a club and play against other clubs, but the foundation of the game still revolves around turning a handle of a slot machine. The ratio between the core and meta-elements varies from one game to another. A good example is Coin Master, the runaway hit by Israel's MoonActive, which generated it $1.1 billion in 2020 alone, making it the fourth highest earning game of the year. In it, players build villages, attack each other and raid each other for coins, but at the heart of everything remains a slot machine with a handle. The game's visual world is a far cry from the casino and gambling world too, even though the mechanics at their core is the same.