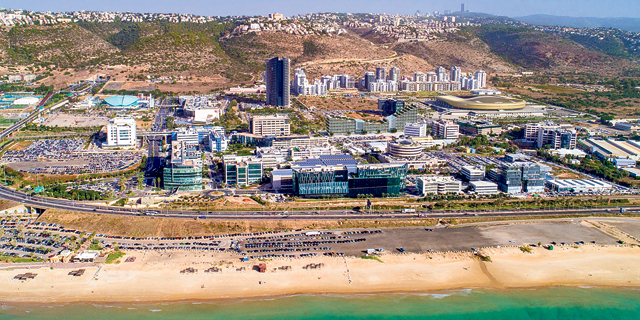 Tech salaries continue to climb, highlighted by particularly sharp increases outside of Tel Aviv
Salaries of tech employees have increased by 5% overall in Israel over the past year, with demand climbing especially in the north of the country
Maayan Manela
|
22:56 29.03.2021
Tech salaries didn't need long to bounce back from the Covid-19 crisis and HR firms are reporting that they are continuing to climb. With many of the tech companies in Israel still operating remotely or using a home-work hybrid model, the location of the employee's residence or that of the office has lost much of its significance. An employee who doesn't live near the center of the country, where most tech companies base their headquarters, can now nevertheless work for those companies while candidates that live in the center of the country are no longer quick to rule out working for companies further afar. While the salaries of Israeli tech employees in general have risen by 5% over the past year, the increase in the north of the country has been higher, reaching 8%. In addition, there is an increase in the demand for C++ programmers, with the demand surging by 36% in the north compared to just 12% in the center, this according to data gathered by tech job placement company SQLink when comparing information gathered during March 2021 compared to the previous year.
"After years in which tech companies in the north struggled to compete with companies in the center and refrained from offering candidates similar conditions, they have for the first time in years improved their offers and aligned their working conditions and increased their salary expenses," said Tali Kempinski, Division Manager - North Sector at SQLink Group. "The catalyst for this change was social distancing and the move to work from home which resulted in a hybrid work model and blurred geographic boundaries. This has opened up more opportunities for candidates which has increased the competition and as a result also salary conditions."
Dana Lavie, CEO of HR company Nisha, spoke of the overall increase in salaries in the tech sector. "Over the past three months we are seeing an average increase of 10% in the salaries of tech employees across the country," she said. "The overall increase is the result of a rise in demand and has turned the market into an employees' market. The effects of Covid-19 have made the location of an employee's residence insignificant as he can work from anywhere and isn't obligated to come to the office, and thankfully there is no longer a significant difference as there was in the past between the periphery and the center of the country."