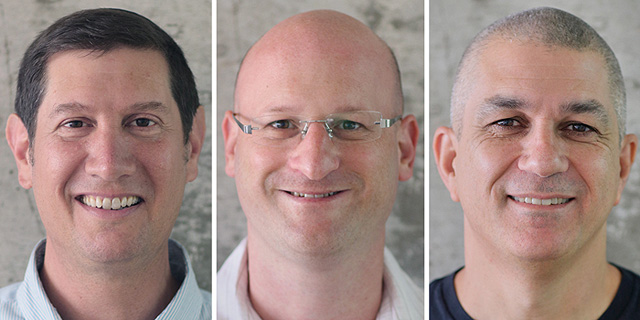 Zoomin raises $52 million series C, just four months after its previous round
2020 saw a 300% increase in the volume of product content served through its platform
Meir Orbach
|
14:33 30.03.2021
Tel Aviv-based Zoomin Software Inc. announced on Tuesday that it has raised $52 million in a series C funding round led by General Atlantic, a leading global growth equity firm, with participation from returning investors Bessemer Venture Partners, Salesforce Ventures, and Viola Growth. The Israeli knowledge orchestration solutions company was founded in 2016 by Gal Oron, Hannan Saltzman, and Joe Gelb, and employs 100 people in its Tel Aviv, New York, and London offices. It has raised a total of $73 million to date.
$14 million funding round
from only four months ago and in that time, its valuation has increased four-fold. "We had planned to conduct another round at a later stage, but then realized that now was the time to make aggressive moves. Our client base has grown very quickly. We have tripled our employee headcount and aim to reach 200 employees by the end of the year," Oron said. "We were bootstrapped until November 2020 and built our company differently than most others. Everything depends on our ability to execute and we are building a very real and very large new business category. I wish to constantly be in this type of situation." In 2020, the company more than doubled the number of new customers compared to 2019 and saw a surge in usage and adoption, with an over 300% increase in the volume of product content served through its platform. By empowering end-users to independently find information, Zoomin served over 55 million product answers worldwide last year. "We are excited to be supporting Zoomin in this important step of their growth story through an investment that marks our third-ever partnership in the burgeoning Israeli tech market. At General Atlantic, we pride ourselves on identifying category builders and growth-oriented disruptors, and view Zoomin as a natural fit given those priorities," said Alex Crisses, Managing Director, Global Head of New Investment Sourcing and Co-Head of Emerging Growth at General Atlantic.