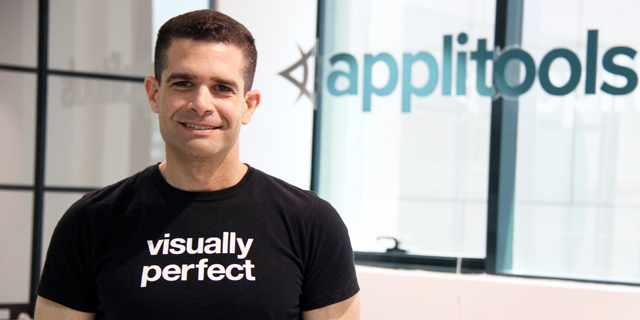 Thoma Bravo acquires Applitools for $250 million
The new deal is the U.S.-based firm's fourth in Israel
Sophie Shulman
|
17:12 30.03.2021
A week after setting IronSource up with an Israeli record breaking $11.1 billion IPO, U.S.-based investment firm Thoma Bravo is organizing another exit, albeit a more modest one, for another Israeli startup. The fund will pay $250 million to acquire Applitools, which developed an AI-based visual testing & monitoring platform. Sources in the private investment fund industry note that the Israeli company was put up for sale two months ago, since it was believed that its business model wasn't sustainable and the startup was better suited to be integrated into application and software development (Devops) activities.
The company was founded in 2013 by serial entrepreneur Gil Sever, who serves as its CEO and in the past was one of the founders of Safend and StorWize. Additional founders include Adam Carmi, who serves as CTO and Moshe Milman, the COO. Their offices are based in Ramat Gan and they employ 100 people. The company's shareholders include Bessemer Ventures, Magma Venture Partners, Sierra Ventures, iAngels, and OpenView Venture Partners. Applitools has raised a total of $40, $31 million of which its last round in 2018, which was led by Openview Funds.
According to estimates, Applitools generated $25 million in revenues in 2020, and its client base includes leading companies such as American Express, Salesforce, Sony, Slack, and Siemens. This year it is expected to post $30 million in revenues, a moderate growth rate for investors nowadays, but it is also expected to reach an operating balance.
For Thoma Bravo, which manages $80 billion in investments and specializes in software companies, this will be the fourth deal in Israel. The first was the acquisition of Shlomo Kramer's cyber company Imperva for $2.5 billion in 2018, a year later it acquired Attunity for half a billion dollars, and a week ago the company announced that a SPAC it issued will merge with Israeli web and mobile monetization company IronSource to reach a $11 billion valuation.