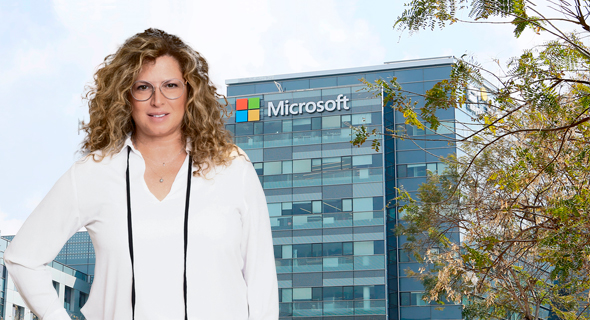 Microsoft Israel execs rocked by Project Nimbus setback
The tech giant didn't even make it past the first round of the tender for Israel's flagship project for providing cloud services for the country's entire public sector, including the military
Meir Orbach
|
10:29 31.03.2021
The Ministry of Finance's
decision to leave Microsoft off the finalist list
in the tender for Israel's flagship project for providing cloud services for the country's entire public sector, including the military, is a painful blow for the tech giant's local branch. Calcalist has learned that Microsoft is currently not in the running and estimates that the two leading companies will most likely be Amazon and Google, with Oracle also not making the final shortlist. The official announcement of the tender's result is expected to take place in the near future. The project, which is worth billions of shekels and has a number of layers, includes some tenders which have already ended, while those in the third and fourth stages have only recently been rolled out. The most significant and crucial one is a public cloud which will enable the state to provide a variety of services that will transition to the cloud or begin operating there. Currently, due to the lack of a local secure cloud which falls in line with strict Israeli security regulations, there is a long delay in transitioning various government services for cloud usage.
Microsoft has focused on holistic cloud solutions over recent years of the likes of Office 365, Azure, and Dynamics 365. There was a belief that Microsoft entered the tender with a significant advantage due to its long-standing relationships with local government branches. Project Nimbus and the launching of the data center were meant to be a big part of Microsoft's activity in the country in the coming years. However, Atad will now likely have to answer some difficult questions from Microsoft's international leadership and explain where matters went wrong.
The loss in the tender, which will result in income in the hundreds of millions of shekels for the winners, isn't expected to go away quietly, with the expected announcement to possibly harm Microsoft and Oracle's relationships with the state and also result in internal upheaval.
According to the Accountant General's website, "Project Nimbus is intended to provide a thorough and comprehensive reference for the provision of cloud services for the Israeli government. The project will include a number of levels, which will offer a response to create a cloud services supply channel and to draw up government policy on the subject, migration to the cloud, and modernization of services, control, and optimization of activity in the cloud."