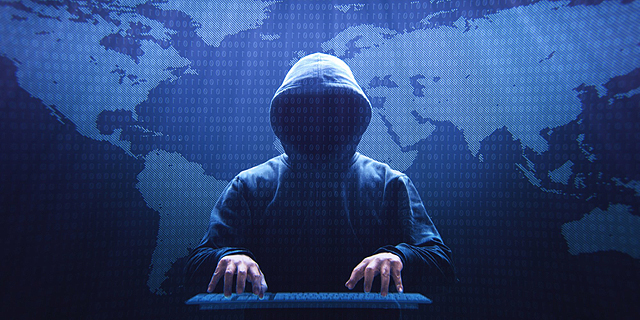 Cybersecurity: What are the hottest sectors in Israel?
Cyber threats reached new highs due to the Covid-19 pandemic, accelerating security innovation and adoption
Sophie Shulman
|
23:27 01.04.2021
The Covid-19 pandemic has vaulted the cybersecurity market to an all-time high. But what are the hottest sectors in cyber today?
Application and website security - Keeping information in good hands Securing internet applications is a branch of information security which focuses on the defense of internet websites, internet applications and network services. This market sub-sector is set to grow at an annual rate of 16% over the next five years, going from $6.2 billion in 2020 to $13.2 billion in 2025. The leading Israeli companies in the sector: Snyk, PerimeterX, Namogoo, WhiteSource The rising star: Source Defence Top exits: Imperva sold to Thoma Bravo for $2.1 billion; Checkmarx sold to Hellman and Friedman for $1.15 billion Notable attacks: The stealing of credit card details of British Airways clients.
Leading public Israeli companies: Tufin
The rising star: CardinalOps Top exits: Adullam sold to Microsoft for $320 million; Twistlock sold to Palo Alto for $450 million Notable attack: The Marriott hotel chain didn't properly analyze the structure of hotel chain Starwood's systems after acquiring it in 2014 and only discovered in 2018 that personal information of over 500 million clients was vulnerable to attacks.
Cloud storage - Online platforms to prevent breaches or deletion
Cloud security is the protection of data stored online on a computing cloud system from being stolen, breached or deleted. This market is currently relatively small, but is experiencing accelerated growth. In 2020, it crossed the $500 million mark for the first time and it is expected to grow by 33% annually with the move of more organizations to operating on the cloud. The leading Israeli companies in the sector: Guardicore, Orca Security, Aqua Security
Leading public Israeli companies: Radware
The rising stars: BridgeCrew, Ermetic Notable attack: SolarWinds. An update to the cloud version of the company's software included Russian spyware.
Devices and IoT - From computers to autonomous vehicles
Securing endpoints and IoT applies to security of systems of devices that are connected to each other and are capable of collecting and transferring data over a network without human intervention. Endpoints are used as access points to an organizational network and can be utilized by malicious actors. This is the largest cyber sub-sector, with around a quarter of organizational IT expenses going to this security sector. The IoT sector is growing rapidly as almost every device is now connected to the internet, from the TV in the living room to fitness watches. Attackers use simple home devices to bypass sophisticated organizational defenses. The IoT defense market is almost infinite, so its defense tools are expected to grow at a massive annual rate of 24% over the coming years. This market was estimated at $250 billion in 2019 and is expected to reach $1.5 trillion by 2027. One of the greatest growth engines of this market is the development and adoption of autonomous vehicles which will require maximal security, alongside the acceleration in the adoption of telehealth solutions during the Covid-19 pandemic. The leading Israeli companies in endpoints security: Cybereason, SentinelOne, Deep Instinct
Leading public Israeli companies in endpoints security: Palo Alto
Top exits: Cyvera was bought by Palo Alto for $200 million The leading Israeli companies in IoT: Upstream, Claroty, VDOO, D-Fend The rising star in IoT: Medigate Top exits: Argus sold to Continental for $450 million; Armis sold to Insight Partners for $1.1 billion Notable attacks: Stuxnet
Securing networks and remote access - Safeguarding home users
Securing a network is an activity that is meant to secure the usage and wholeness of a network and of the user's data. Remote access is the ability of a person to access a computer or a network from a geographically distant location via a network connection. This is a relatively mature market that received a boost due to the move to remote work and the numerous attacks that followed during the pandemic. The size of this market in 2019 was estimated at $52 billion and it is expected to continue to grow at an annual rate of 12% until 2027. The leading Israeli companies in the sector: Cato, Perimeter 81 Leading public Israeli companies: Check Point The rising star: Axis Top exits: Forescout acquired by Advent for $6.1 billion; Lightcyber sold to Palo Alto for $120 million, Aorato bought by Microsoft for $200 million; Luminate sold to Symantec for $200 million
Notable attacks: A firewall breach at Capital One resulted in the theft of credit card and bank account details of hundreds of millions of clients.