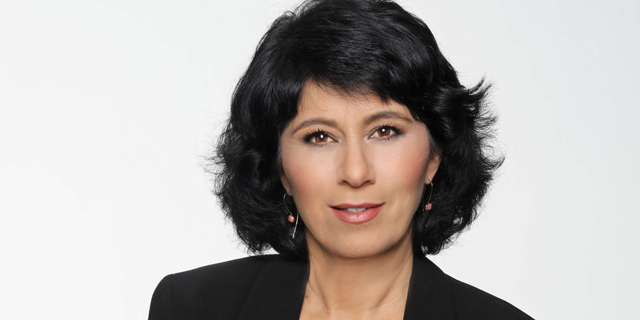 Appointments
eToro appoints Dr. Hedva Ber as Deputy CEO and Global COO
Ber, who previously served as Israel's Supervisor of Banks, will lead eToro's operational infrastructure, corporate governance, and compliance, as well as its regulatory affairs, legal, risk management and social responsibility sectors
Israeli fintech company eToro announced on Tuesday the appointment of Dr. Hedva Ber as Deputy CEO and Global Chief Operating Officer.
Ber will lead eToro's operational infrastructure, corporate governance,and compliance, as well as its regulatory affairs, legal, risk management and social responsibility sectors. eToro has over 20 million registered users who share their investment strategies in a dynamic easy-to-use trading platform. Due to the simplicity of the platform, users can easily buy, hold and sell their assets, monitor their portfolio in real time, and conduct transactions.
announced last month that it is merging with a Special Purpose Acquisition Company (SPAC)
led by serial deal-maker Betsy Cohen. The deal with FinTech Acquisition Corp. V will value the combined company at $10.4 billion. Ber has over 25 years of experience across the banking and financial industry, and between 2015 and 2020 served as Israel's Supervisor of Banks where she actively promoted digital transformation and the implementation of innovation and technological changes in the banking and payment sectors. Before that she held several senior roles at Bank Leumi, one of Israel's largest banks, the most recent was as Chief Risk Officer. From 2005 to 2008, she represented the State of Israel on the Board of Directors of the European Bank for Reconstruction and Development (EBRD) in London.
"As someone from the traditional banking industry, I chose to join eToro, an innovative leader in global fintech, and a business that is at the forefront of the new world of investing. I look forward to working with its employees and management, ensuring that eToro continues to operate at the highest level of regulatory standards. I look forward to overseeing the ongoing investment in the company's operational capabilities to support its rapid growth and create value for its customers and investors," she said.
"Dr. Ber joined us as a consultant earlier this year and I'm thrilled that she has become a permanent, full-time member of eToro's senior leadership team. She brings with her invaluable experience across regulation, corporate governance and risk management. Under her leadership, eToro will remain at the forefront of best practice as we scale the business," said eToro CEO Yoni Assia. Ber holds a doctorate in Economics from the Hebrew University in Jerusalem. Dr. Ber is considered a highly influential economist in Israel, who has made major changes in the banking sector.