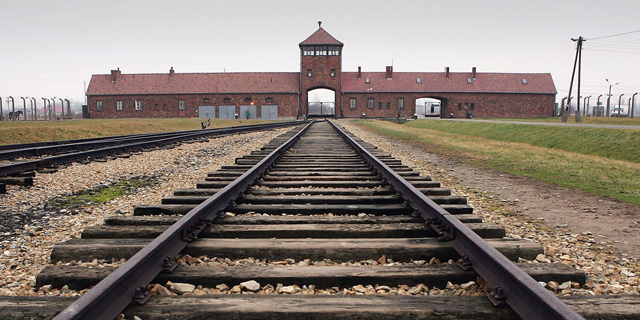 Holocaust memorial event March of the Living goes virtual because of Covid-19
In honor of Holocaust Memorial Day, the annual march to former Auschwitz concentration camp to commemorate survivors will be hosted in an online format, feature U.S. coronavirus czar Dr. Anthony Fauci, Pfizer CEO
Due to travel restrictions still in place for the coronavirus (Covid-19) pandemic, the annual International March of the Living event will be held virtually this year. Participants from all over the world will hold a virtual march on Thursday, which marks Israel's Holocaust Remembrance Day. The event will be led by Israeli President Reuven Rivlin, Jerusalem Mayor Moshe Leon, Jewish Agency Chair Yitzhak Herzog, Jewish National Fund Chair Avraham Duvdevani, and Holocaust survivors, among them Rabbi Israel Meir Lau, who formely served as Israel's Ashkenazi Chief Rabbi and Chairman of the Yad Vashem Holocaust museum.
"
My parents talked about the Holocaust a great deal. They did this because they wanted us to remember - to remember the lives that were lost, to remember what can happen when the virus of evil is allowed to spread unchecked. But most importantly, to remember the value of human life. When my parents spoke of the Holocaust, they never spoke of anger or revenge. They didn't teach us to hate those who did this to our family and friends. Instead, they spoke of how lucky they were to be alive and how we all needed to build on that feeling, to celebrate life and move forward," Bourla noted.
"We all have a duty to pass on the memory of the Holocaust to future generations, not to forget, to not let it be forgotten. During the pandemic we are prevented from stepping on the accursed earth, saturated with the blood of six million of our people, and yet we vow to never forget or let go. Technology allows us, each and every one of us, to participate in the March of Living without leaving our homes. We must harness all those tools at our disposal to fight racism, anti-Semitism, and Holocaust-denial. We will continue marching," Rivlin said. During the online event, viewers will be able to virtually "place" memorial plaques with personal messages on the infamous train tracks at Birkenau. Every year, 300,000 people participate in the annual event, which has taken place every year since 1988 and commemorates the genocide that murdered 12 million people - six million of them Jews. Rain or shine, throngs of people march the nearly-two miles down the train tracks connecting both camps.
online
.