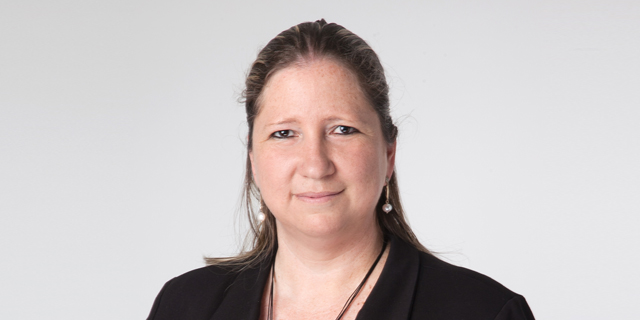 "We will always have insurance, but it won't be the insurance companies that provide it"
KPMG Israel executive shares her thoughts about the dominant trends in the insurance industry with an eye to the future
Eti Aflalo
|
09:47 07.04.2021
"The future of the insurance industry is in question: we will still have insurance, but there is no certainty that insurance companies are the ones who will continue to provide the service," Ilanit Adesman-Navon, partner and head of Financial Risk Management at KPMG Israel said at Calcalist's The Future of Insurance Conference.
According to her, the sector is experiencing several changes. The first results from economic changes. "The world has been going digital for several years and the pandemic we're experiencing has boosted the trend. Nowadays, all the insurance companies have undergone digitization processes both in their back-office activities and their customer-facing activities. The traditional companies were forced to improve their digital capabilities, but they still have a long way to go, they will need to transition their core systems onto the cloud in order to integrate artificial intelligence and machine learning capabilities. Currently, there are regulatory and security obstacles preventing that, but it is an inevitable process. In addition, we will see more products that are based on blockchain platforms."
The second major change is in the competitive landscape. "We see digital insurance companies that are joining the space, but the big question is whether the technology giants like Apple and Google will enter it too," Adesman-Navon noted. "At the moment they are increasingly entering the payments ecosystem, but if they decide to do it, there's nothing to stop them and their entrance would be a significant disruption. In China, we saw that Alibaba's Ant Financial took the market by a storm, but the regulators there put a stop to it."
The third major change has to do with products. "We will see more microinsurance products hit the market— small and highly specified products like flight cancelation insurance. We will also see more pay-per-use insurance products like in the auto insurance market. There will also be developments in peer-to-peer insurance, which we are already seeing in other countries. In these types of arrangements, group members insure each other and the insurance companies only receive a management fee. An example of that is apartment insurance for large buildings. With this model the risk is distributed among all the group members, causing everyone to be more cautious," Adesman-Navon said. "We will also see more insurance products that have to do with the employment sector, such as products that allow you to continue paying premiums in case of unemployment, or policies that allow you to fund childcare in case the education system shuts down and the parents need to work."
Adesman-Navon predicted that more and more insurtech companies will enter the market, bringing about collaborations with adjacent industries, such as with auto companies. To avoid a decline, insurance companies will have to adjust to the digital world and form collaborations of their own, she concluded.