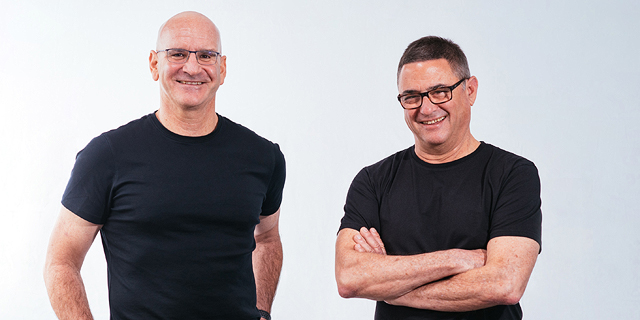 Tiger Global and Softbank pour $310 million into Redis Labs
Israeli database software developer closed a $110 million series G round at a company valuation of more than $2 billion in addition to completing a $200 million secondary transaction
Meir Orbach
|
16:00 07.04.2021
Database software developer Redis Labs Inc. announced on Wednesday that it has completed a $110 million series G round, taking the company's valuation to more than $2 billion. The round was led by new investor, Tiger Global, and also included participation of another new investor in Softbank's Vision Fund 2, as well as from existing investor TCV. Additionally, Tiger, SoftBank, and TCV acquired additional ownership as part of a $200 million secondary transaction.
"In this current round some early investors sold their holdings," Redis CEO Ofer Bengal told Calcalist. "We have angel investors that invested in the company when it was valued at $5 million and for them this is an exit in which they will be making 20 and 30 times their money. Everyone held on to some of their holdings and no one sold all their shares."
Redis reported that it experienced revenue growth of over 54% (CAGR) over the three years ending in January 2021, with more than 8,000 paying customers, including 31% of the Fortune 100. The company said it has a net retention rate greater than 120% and has built joint go-to-market programs for Redis Enterprise Cloud with AWS, Google Cloud, and Microsoft Azure, which includes the general availability of Redis Enterprise-powered tiers on Azure Cache for Redis.
Bengal spoke of the significance of the identity of the leading investors in the new round. "It is true that Softbank suffered a serious blow in the entire WeWork saga, but this is a massive fund which has wonderful companies and has invested in some of the leading companies in the U.S.," said Bengal. "Tiger were the ones who led the round and we considered them a good partner due to their connections in the Far East, in particular in Japan and China, markets which we plan to enter and in which they can help us a lot. None of the investors has a controlling share and we saw no problem in raising money from them." "We founded Redis Labs with the idea that the future of the database market would be defined by performance, where Redis excels," Bengal added. "Through the dedication of our team, Redis has become an enterprise-grade data platform to tackle nearly any real-time use case across every industry." "Companies are increasingly looking for ways to leverage the efficiency and flexibility of the cloud to drive their business forward and Redis Labs is the best partner for them in this journey," said John Curtius, Partner at Tiger Global Management. "Redis Labs has developed a real-time data platform to solve for low-latency requirements of business-critical applications and the go-to-market strategy to succeed alongside the cloud hyperscalers." "As workloads increasingly move to the cloud, we believe Redis Labs is a leader who is transforming the database market. With a strong foundation with developers and in AI applications, Redis has become a critical component for global enterprises to compete in the digital economy,'' said Vikas Parekh, Partner at SoftBank Investment Advisers. "We're excited to partner with the Redis Labs team and support their ambition to lead the transition to the real-time economy."