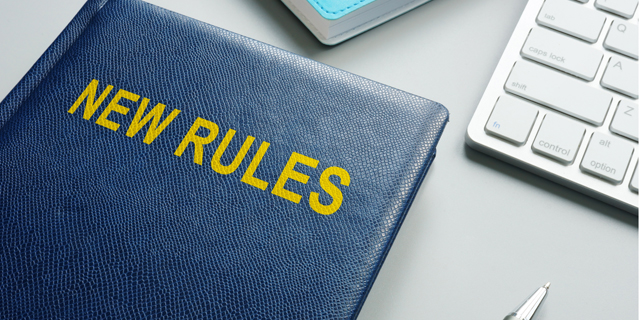 Round B
Israel's tech sector is the ultimate fashion victim
The industry keeps changing the rulebook instead of erasing it altogether
Shaul Olmert
|
18:59 07.04.2021
When I embarked on my high-tech career way back in the 1990s, I was taught by those in the know several basic assumptions that were supposed to save me years of trial and error. The advice of those with experience is something to be valued and as a rookie in the field, I took it all as gospel. Back then, Israel wasn't known as the 'Startup Nation' yet, there were no local unicorns and the whole sector was still in diapers, but the seeds of the tech revolution had been planted and those in the know imparted us newbies with the gems of wisdom to guide us going forward. One of those was that Israel's strengths rested in innovation and technology, but not in management. I was working at an investment firm and one of the questions we'd asked ourselves about any startup that we were considering investing in is whether the founding entrepreneur would be willing to step aside and make room for an experienced American CEO to take the reins as soon as the company was ready and interesting enough for them. Another axiom of the times was that the added value of Israeli companies was in their ability to innovate and develop new technologies whereas large multinationals were too large and clunky to do it, which is why they would be interested in buying up small and smart startups at high costs.
Those axioms were the basis for all decisions that had to do with funding startups and as a result, determined which companies would be opened and which could recruit employees. Every once in a while a company would break out despite the conventions and then all of a sudden they would change. The sale of Mirabilis, which developed ICQ in the mid-90s for a then monstrous sum of $500 million, for example, led to a wave of startups in the consumer product field that were able to rapidly raise capital and recruit well-trained personnel. The assumption that we were no good at creating consumer products was flipped nearly overnight. Likewise, the success of Check Point, which was led by an Israeli CEO and a large group of Israeli executives, helped shatter the narrative that Israeli managers could only take you so far. Companies like Conduit taught us that we could generate value to investors and employees even without going public, Wix showed us that the IPO market wasn't dead and that not every company had to be acquired, Fiverr proved that product and community managers were just as important as engineers, and Waze proved that you could win the lucrative navigation market by properly building a community and not developing the most unique technology.
And just like in the case of ICQ, each new development altered the ruling preconceptions and led founders and entrepreneurs to erase the old rules and replace them with new ones. But did we eventually learn that what's needed is flexibility and creativity, and not rigid rules? Apparently not. Instead, we just substituted one set of draconian rules with another and kept on operating according to the formula that produced the most recent success stories, but prevented us from taking initiative and investing in ventures that may be unusual, but have huge potential. In 2008 I tried, together with Itsik Ben-Bassat, to launch an Israeli gaming company. All of the senior partners in the Israeli venture capital firms wanted to meet with us, two young Israelis who had filled key positions in international corporations in the U.S. with a background in gaming, but they all urged us to consider a different field to enter, saying that gaming simply wasn't suitable for Israel. Nowadays, you're likely to get the same sort of response if you propose an initiative in the music sector or if you want to open a 3D animation studio— both industries that are thriving on the global scene but don't have roots in the local industry. The gaming sector, meanwhile, has long been taken off the blacklist and has gone on to become one of the most coveted sectors — as a result of the success of giants like Playtika, Overwolf, or Moon Active. In short, you can say that we may be flexible enough to discard old perceptions and adopt new ones but are not yet flexible enough to be flexible… Even today when I meet with entrepreneurs, those who operate in the fields of cyber or cloud services are able to raise money without even taking a seat in a VC's board room, while those that are in the online advertising space, for example, get rejected repeatedly. But lo and behold, the last few months have shown us that you can make a killing in online advertising too, as the valuations of Taboola and ironSource have proved. My concern is that when the market is ruled by fashions and preconceptions when it comes to sectors, funding models, and exit strategies, companies that are supposed to be disruptive and innovative find themselves adjusting to accepted dogma and can find themselves in trouble the next time the market sentiment changes. As an entrepreneur, I embark on a journey with full confidence in the basic idea and the people who are alongside me. So confident, in fact, that I am able to ignore it when other people say that we're headed in the wrong direction, or that in the current market climate no one will invest in a company in our field or with our business model. Experience shows that these conventions are subject to change and evolve over time and that if we only go by what's fashionable, we'll become irrelevant the next time the wind changes.
Shaul Olmert is a serial entrepreneur and the co-founder and CEO of mobile app developer Piggy. He formerly founded interactive content company Playbuzz Ltd. You can find his previous columns here .