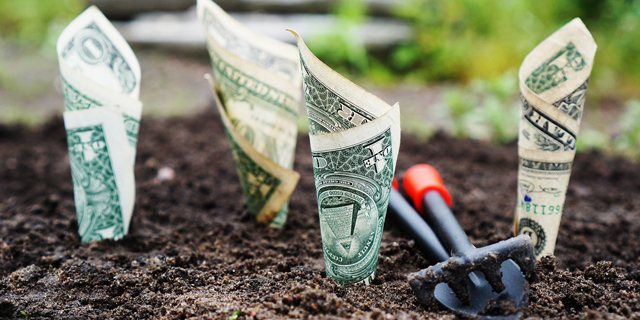 Who raised a massive $640 million and are SPACs really the most amazing thing to happen to the Israeli tech industry?
CTech Daily Roundup: Israel's WhiteSource announces $75 million series D
Israeli-founded Trax completes $640 million series E. Softbank and Blackrock lead the investment round that the company hopes will help make it a market leader.
Read more
Tiger Global and Softbank pour $310 million into Redis Labs. Israeli database software developer closed a $110 million series G round at a company valuation of more than $2 billion in addition to completing a $200 million secondary transaction. Read more
Israel's WhiteSource announces $75 million series D. "Application security needs have gone beyond just detection to include continuous prioritization and prevention," says CEO Rami Sass. Read more
Qualitest acquires Israel's Comply, a pharma and digital health assurance specialist. The acquisition for an undisclosed sum comes only two months after Qualitest's acquisition of QA Infotech. Read more
Israeli fintech company Blue dot raises $32 million led by Ibex Investors. Blue dot, formerly VATBox, has developed an AI-driven, cloud-based tax compliance platform.
Read more
"SPACs are the most amazing thing to happen to the Israeli tech industry." Innoviz CEO Omer Keilaf spoke with Calcalist after company's shares leaped by 10% on the first day of trading on Nasdaq.
Read more
Cofense acquires Israeli Cyberfish's anti-phishing email platform. Cofense's phishing intelligence will be used to train and evolve Cyberfish's machine-learning algorithms to block malicious emails in real-time.
Read more
"We will always have insurance, but it won't be the insurance companies that provide it." KPMG Israel executive shares her thoughts about the dominant trends in the insurance industry with an eye to the future.
Read more
Holocaust memorial event March of the Living goes virtual because of Covid-19. In honor of Holocaust Memorial Day, the annual march to former Auschwitz concentration camp to commemorate survivors will be hosted in an online format, feature U.S. coronavirus czar Dr. Anthony Fauci, Pfizer CEO. Read more
Ford partners with Israel's Mappo in-car app to make road travel more exciting. Ford is the first automaker to provide the app that offers cultural hotspots to travelers.
Read more
Israel-UAE cybersecurity ties the focus of attention at Cybertech conference in Dubai. Conference sessions included discussions on AI, Advanced IoT, Big Data, Cloud and Blockchain.
Read more
Round B | Israel's tech sector is the ultimate fashion victim. The industry keeps changing the rulebook instead of erasing it altogether.