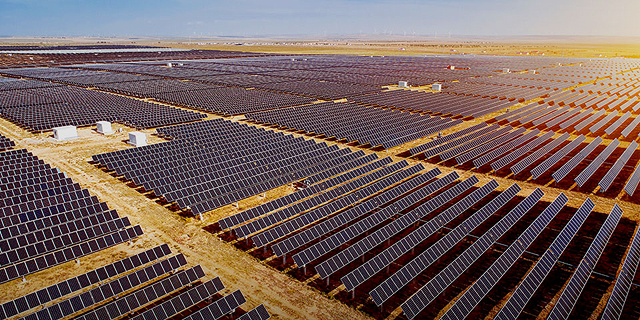 U.S.-Israel Energy Center announces winner of $6m funding for cybersecurity solutions in energy sector
The selected consortium, which included a number of American and Israeli companies and universities, will receive a total of $6 million, taking Center's total investment to $67.2 million
The U.S. Department of Energy (DOE) along with its Israeli counterpart, the Ministry of Energy and the Israel Innovation Authority announced on Tuesday the winner of a government-funding award amounting to $6 million in funding on behalf of the U.S.-Israel Energy Center for ensuring cybersecurity of energy infrastructure.
The award follows the selection in March of last year for similar grants in the fields of energy storage, fossil energy, and energy-water conservation. The total value of investments could reach up to $12 million over a period of three years, and the total value of all four programs could reach up to $67.2 million.
The U.S.-Israel Energy Center of Excellence in Energy, Engineering and Water Technology was initially authorized by Congress as part of the U.S.-Israel Strategic Partnership Act of 2014 and has been funded by the Israeli government since 2016. Total government funding is expected to total $40 million for the next five years to promote energy security and economic development through research and development of innovative energy technologies, while facilitating cooperation collaborations between both countries' companies, research institutes, and universities. The Energy Center is managed by the BIRD Foundation.
"Cybersecurity for energy infrastructure is key to deploying new innovative technologies to combat the climate crisis, promote energy justice, and create new clean energy jobs. It is vital that we ensure the security and reliability of critical energy infrastructure, as well as protecting U.S. assets. I am pleased that this international consortium will develop new tools to address the cybersecurity threats we will face as we invest in our people, supply chains, and the capacity to meet our clean energy goals," said Dr. Andrew Light, who serves as Assistant Secretary for International Affairs (Acting) at the U.S. Department of Energy. "The Ministry of Energy is strongly involved in protecting the water and energy sector from cyberattacks, and believes that investing in research and development is just as important," said
Udi Adiri, who serves as the Director-General at the Israel Ministry of Energy.
Dr. Ami Appelbaum, Chairman of the Israel Innovation Authority and Chief Scientist at the Ministry of Economy and Industry also commented: "In an age where technological innovations are multiplying exponentially, the risks of cyberattacks are also increasing significantly, especially in critical facilities such as energy infrastructure. We are pleased to see the high level of engagement in both countries, and look forward to the amazing changes they will bring about to ensure the security of the energy sector and the population worldwide."