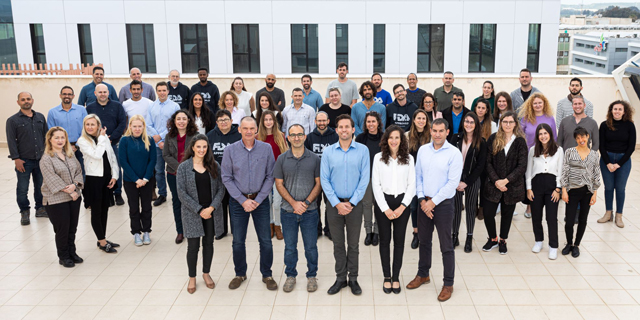 Israeli medical device company Memic raises $96 million to expand surgical robotic solution
The funding is set to primarily support commercialization of the Hominis surgical robot in the U.S. following FDA De Novo marketing authorization
Meir Orbach
|
15:00 12.04.2021
Israeli medical device company Memic Innovative Surgery, which is focused on transforming robotic-assisted surgery with its proprietary technology, announced on Monday the closing of a $96 million series D financing round. The round, which was led by Peregrine Ventures and Ceros with participation from Ourcrowd and Accelmed, comes on the back of the company's Hominis system receiving De Novo marketing authorization from the U.S. Food and Drug Administration (FDA) in February 2021. The first FDA approval was for use in single-site, natural orifice laparoscopic-assisted transvaginal benign surgical procedures including benign hysterectomies. It is the first and only FDA-authorized surgical robotic platform that features miniature humanoid-shaped robotic arms that provide human level dexterity, multi-planar flexibility, and 360 degree articulation. The biomimetic instruments are designed to replicate the motions and capabilities of a surgeon's arms, with shoulder, elbow, and wrist joints. Multiple instruments can be introduced to the body through a single portal and the 360-degree articulation offers obstacle avoidance as well as optimal access and working angles.
"The surgical robotic market is one of the fastest growing sectors in the world of medical equipment," added Cohen. "Memic's unique capabilities will place it as a key player in this growing market. Following the funding round and the FDA's approval, we will begin to sell the system in the U.S. and integrate it into hospitals. We expect to receive the CE mark in the second half of 2021 after which we will also be able to enter the European market. We will expand the use of the system into additional surgical procedures and incorporate artificial-intelligence capabilities."
Memic's leadership team has over 70 years of combined experience in the surgical robotic arena. Its chairman of the board is Maurice Ferré, MD, who is the founder and CEO of Mako Surgical, Inc. "Memic is a unique company in the medical equipment market which is disrupting the surgical robotic sector," said Ferré. "We have an exceptional opportunity to turn it into a big and leading global company which will improve the welfare of millions of patients."