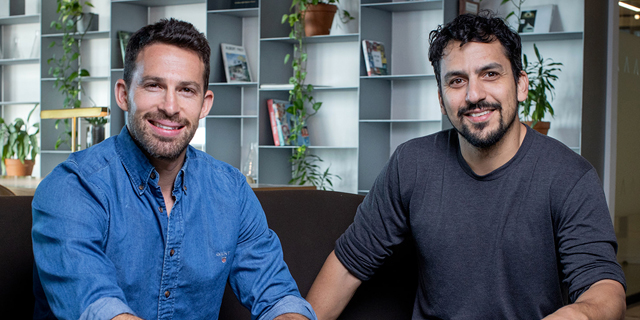 "We made baby boomers, for the first time, into content creators"
Zoog's platform turns children's stories into social videobooks, transcending generations in a post-Covid world
James Spiro
|
14:35 18.04.2021
The separation of family members as years go by is not a Covid-19 problem - although the pandemic and enforced social distancing guidelines certainly highlighted the issue and encouraged a slew of communicative solutions to combat loneliness. Zoog, which is a children's videobook creation platform, has designed a tool to help connect grandparents with their grandchildren - a generation increasingly stuck in front of phones, screens, and monitors.
"(Kids) experience these video calls and it's just so boring and repetitive," explained Zoog's co-founder and CEO, Yoav Oren. "It was the same questions of what they did, and it wasn't interesting for them. They couldn't handle the small talk and so it created a situation where everyone involved on these calls was frustrated."
"One of the things we had in mind was that we wanted to build something that was empowering for this generation," said Guttman. "If you're over 40, you cannot use Snapchat or Instagram. When you show them, they find it exciting and they want to do it, but usually, they don't know how to do it. When you build a product specifically for them, and for their needs, they're super appreciative."
"We made baby boomers, for the first time, into content creators," Oren added. So far, Zoog is being used by "thousands" of users and its launch was in collaboration with the Atlanta school system. Already it is garnering attention from not only appreciative families but also education departments and publishers who seek its technology to help bridge gaps and improve educational facilities.