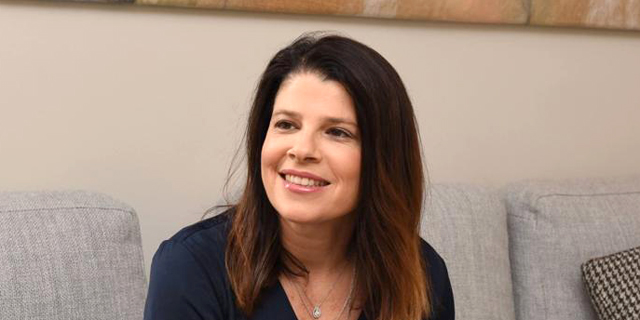 HR Post Covid
ZoomInfo's "one team one dream" culture shined bright in the pandemic
Going public during Covid-19 wasn't easy, but the intelligence platform showed stability and courage to its employees at a time of uncertainty
Many companies changed during Covid-19. Some had to sadly shut down and others thrived in a new digital-first environment. For ZoomInfo, the intelligence market platform for sales, marketing, and recruiting teams, its culture maintained its uniqueness as the company grew and ultimately went public. "We went public during the pandemic and while some call us crazy, to our employees it shows stability and courage," explained Shlomit Semel, ZoomInfo's Senior Director of HR. "You can say there's a positive impact - a sense of togetherness that has increased. Teamwork that has matured, and an established culture of 'one team one dream'."
My first job in the field was at 'Texas Instruments' - a well-established American corporation.
After that, I was the HRVP at Altair for 13 years - a small but global company headquartered in Israel with offices across the world. I joined as the 7th employee in the Israeli-founded startup - I guess I was looking for a more fast-paced and growing startup mentality. 10 years later Altair was acquired by Sony and so I found myself working for a Japanese company (imagine their mentality and culture). So there you have it - I've worked in Israel for both American and Japanese companies. At the end of the day, that's what I was looking for - interesting people to work with. On a scale of 1-10, how much did the coronavirus pandemic disrupt operations at the company? If we're completely honest - the pandemic didn't really make an impact on our business. On the contrary - it even gave us a leap forward. This year we more than doubled our headcount in Israel, we were the first ones to go public after the pandemic hit (so we're publicly traded on NASDAQ with a market value of $20 billion) and we exceeded expectations in terms of market growth and business share. You can almost say that Covid-19 brought with it seized opportunities for us. When it comes to our people - we're used to working remotely. It is a global company so we've always put a lot of effort into making everyone feel like they're part of one team. We didn't need the pandemic to teach us how to benefit technology; we're strong believers in digitization and so we utilize it daily in our work. What interesting technological tools do you use in employee management/recruitment? When it comes to people and recruitment, we take advantage of our culture and values. We learned over time that our culture is our biggest promoter, no matter how people hear of us or what digital tools we use. At ZoomInfo - unlike many other traditional global corporates - we empower our employees with an environment of excellence and involvement where they can actually make a difference. On one hand, it's a $20 billion global company; on the other, it hasn't lost its flame where every single individual can (and is even encouraged to) have an impact on key aspects of our business. What's interesting about ZoomInfo is that people grow with us (and join us in the first place) not because of the buzz we're making, but because of the opportunities we provide inside. And because people know that - we're seeing our employees bring their past colleagues to join. After all - we more than doubled ourselves in the past year without making any buzz. This has to count for something. On the technical side of things - we use ChartHop - a talent management system for MBO processes, performance review processes, and even merits. What positive and/or negative impact did the outbreak have on the human capital of the company? If there's one thing that's widely known about us is that we move fast. ZoomInfo has proven itself this year as a stable company that not only knows how to navigate uncharted waters but also knows how to seize opportunities, learn fast, and take the lead. We went public during the pandemic and while some call us crazy, to our employees it shows stability and courage. And our employees feel a part of it. They understand we have a one-time opportunity and they are onboard like in no other company I've worked with or have seen elsewhere. So you can say there's a positive impact - a sense of togetherness that has increased. Teamwork that has matured, and an established culture of "one team one dream". There are also challenges, though. We - like in any other company - miss the human connection. We were so used to creating close relationships and when more than half of the employees are new - these relationships are missing. We weren't able to form such strong bonds over Zoom. We engage on a daily basis, our teams are on both sides of the ocean, and our managers do their best to create a team-based culture. But to tell you the truth, we can't wait to see each other again or even just hop to our teammates' desks to talk about something informal. What are the two major challenges you are coping with these days? We're growing and we're growing fast. And while it has business benefits, it also has its toll. Especially around topics like onboarding and lack of personal connection. We had 110 employees in Israel when the pandemic hit and today we're more than 260. This means cultural changes are happening during a time when our employees are working remotely. It impacts our ability to connect employees to one another. The good thing is that it forces us to move faster because just like our customers want us to move fast, so do our employees - they need us to figure it out for them and provide them with their needs.
Taking it from a personal angle - I have had a challenge myself. I joined only a month before the pandemic hit. I had big plans: I knew we were about to grow massively and there's an opportunity here to turn a startup-like company into a stable, big company. I wanted to meet in person with all employees as soon as I could. I knew this was the best way to get to know an organization - its culture, its opportunities, its challenges.
Obviously, Zoom was not ideal since the personal connection is important in HR. Being part of a global company, I feel the need of meeting my peers. It's a matter of trust, of collaboration. I said we move fast, right? So we changed strategy. Wanting to support growth while creating a firm culture I decided to focus on my work with managers instead of employees. And my team (of 5 recruiters) is on top of employees' relationships. This way we cover all ends in a shorter period of time. Are you actively recruiting? If so, what is the process and where can the applicants find you? Not only are we recruiting, but we're also planning to hire more than 100 employees here in Israel by the end of the year. We're looking for people who are looking to make a difference. People who want to join a stable company on one hand, but one that seeks innovation, resourcefulness, ambition. We're looking for people who are interested in working with top technology and push us to be 1% better each day. You won't hear us talk about perks (even though we have them) or the beautiful office space (it is!). But you will hear us talk about words like 'opportunities', 'fast pace', and 'market-leaders'. Our hiring process is professional and to the point. We're looking for engineers, product managers, analysts, and more. Mostly - we're looking for experienced talent interested in taking their career to the next step and actually make an impact at a global leading company. Take a look
at our website
. Which changes forced upon you by the circumstances will stay in place after Covid-19 is over, and which are you most eager to revert back to normal? We can't wait to go back to normal. Personal connection is a big part of our culture of collaboration. We miss having lunch together or meeting on a Thursday afternoon for a holiday toast. We did learn, though, that it's possible to work from home and that for some employees it might even be the preferred option. Our solution would probably be a hybrid model of working partially from home and partially from the office.