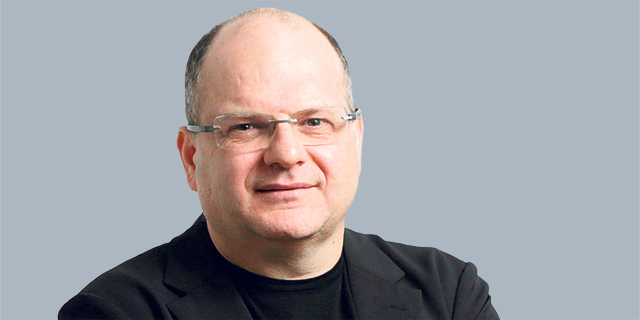 Check Point surpasses market forecasts for Q1, plans to recruit 600 new employees this year
The Israeli cybersecurity giant ended the first quarter of 2021 with total revenues of $508 million, a modest 4% increase year over year
Sophie Shulman
|
18:09 26.04.2021
Check Point once again surpassed market forecasts, reporting 2021 first-quarter figures that indicate the Israeli cybersecurity giant is growing at a moderate rate. The subdued rate is significant considering the high increase in demand for cybersecurity solutions across the world, or as the company explained in its report: "The initial outbreak of Covid-19 required organizations to transition to remote work. This expanded the mobile attack surface dramatically." As the roll-out of Covid-19 vaccinations accelerated in March, Check Point Research warned the public to watch out for vaccine-related website scams, as they documented a 300% increase in vaccine-related domain registrations. Researchers found fake vaccination certificates and negative Covid-19 tests being offered on the Darknet, in addition to a sharp increase in the number of advertisements selling alleged coronavirus vaccines.
Check Point co-founder and CEO Gil Shwed said the company plans to recruit 600 new employees across the world this year, with a focus on R&D employees in Israel.
Check Point reported total revenues of $508 million compared to $486 million in the first quarter of 2020 but did register a 10% drop compared to the final quarter of 2020. The final quarter of the year is traditionally considered to be very strong in the cybersecurity sector. Check Point remains one of the most profitable companies in its sector, with GAAP operating income of $215 million, representing 42% of revenues, and non-GAAP operating income of $246 million, representing 49% of revenues. Its GAAP net income was $183 million compared to $179 million in the first quarter of 2020, with GAAP earnings per diluted share sitting at $1.33 compared to $1.23 in the first quarter of 2020, an 8% increase year over year. Shwed said that double-digit growth in the company's cloud offering was what helped it surpass forecasts. According to the CEO, the company's cloud solutions are experiencing annual growth of 50% and result in more than $20 million in revenue per quarter. In all, the company's cloud activity is creating revenue reaching $200 million annually when also including cloud-based security solutions.
"We are pleased with our first quarter 2021 financial results. Revenues and non-GAAP earnings per share were toward the high-end of our guidance with CloudGuard bolstering this success with nice double-digit growth," said Shwed. "The cyber threat landscape is reaching new levels of risk and requires a holistic security architecture to prevent the next cyber pandemic. Our Infinity architecture can uniquely address these needs and consolidate security for the user, the network, and the cloud to prevent Gen V cyberattacks."