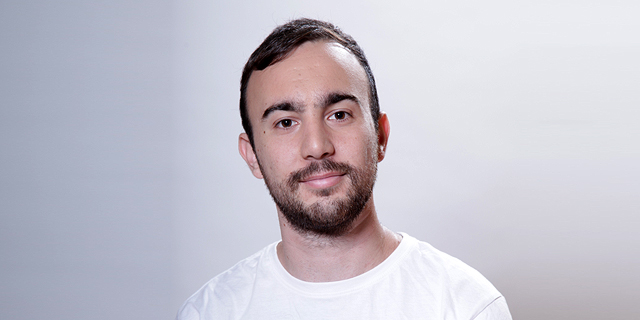 Data scientists' salaries reach crazy highs as the war for tech talent escalates
A survey held by Machine & Deep Learning Israel has revealed that the average salaries in the data science and machine and deep learning sectors at GAMFA stands at NIS 55,700 (approximately $17,200) a month
This article first appeared on April 28, 2021 and is being reshared as part of CTech's Top 10 stories of 2021.
The tech giants, namely Google, Amazon, Microsoft, Facebook, and Apple, (GAMFA) are sending salaries in the data science and machine and deep learning sectors to new highs, leaving even Fortune 500 companies in their wake, a new survey by Machine & Deep Learning Israel has revealed.
Machine & Deep Learning Israel (MDLI) holds an annual survey among its community members in order to map out the latest trends in the Data Science and Machine Learning sectors. The latest survey included 1,250 people and its results were analyzed by Data Scientist and algorithm developer Omri Goldstein. According to the survey, the average salary in the data science and machine and deep learning sectors at GAMFA R&D centers in Israel stands at NIS 55,700 (approximately $17,200) a month. That figure likely also underrepresents the true reality of the magnitude of the salaries as the highest option in the survey was 'only' NIS 70,000 ($21,600) or more. The salary at non-GAMFA companies in the same professions stands at NIS 39,000 ($12,000), showing that the smaller companies are struggling to compete with the conditions being offered by the tech behemoths.
Facebook group
and on the
website
that he started five years ago. "We heard from community members that Ph.D. researchers could make as much as NIS 100,000 ($30,700) or even more. Those salaries are very high even for Fortune 500 companies." Eliabayev told CTech that revealing the salaries being paid by GAMFA companies could disrupt the whole AI ecosystem. "Recruiters I have spoken with on the matter did mention that this new information could hurt their efforts to recruit and compete with those salaries," he explained. The average salary among all respondents was NIS 36,500 (approximately $11,250) per month, an increase of around 15% from the previous salary survey conducted two years ago. The average is likely even higher as an unexpectedly large number of respondents selected the highest available option, saying that they earn NIS 70,000 ($21,600) or more a month, meaning their salary was calculated as NIS 70,000 even though for many of them their income is actually higher.