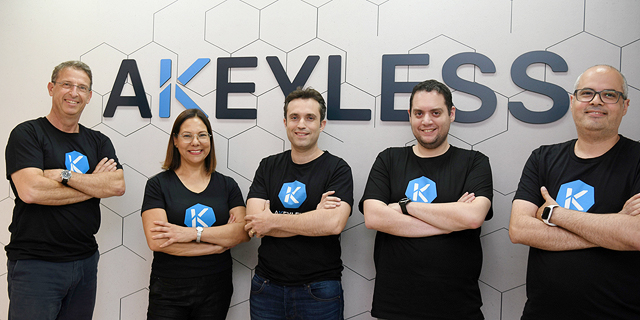 Your secrets are safe with Akeyless, who just raised $14 million to upgrade cloud security
The company protects all types of secrets, across multiple environments, via a single SaaS-based platform
James Spiro
|
15:00 28.04.2021
Secrets management company Akeyless has announced that it has secured $14 million in series A funding led by Team8 with participation from Jerusalem Venture Partners. The company will accelerate the product development and growth of what it claims is the world's first SaaS-based unified vault, designed for secrets management and zero-trust access.
Akeyless provides a 'Secrets Orchestration Platform' that unifies several use cases into one solution. Its platform offers secret management, zero-trust access, and data protection such as encryption, signing, and KMS, based on Akeyless DFC, the company's virtual HSM FIPS-certified technology.
Yoav Tzruya, General Partner at JVP added: "We are happy to welcome Team8, joining us in building the next category leader in the secrets management domain. We've seen Akeyless demonstrate its value, providing a ubiquitous, zero-trust, secrets management-as-a-service to large-scale customers over the last year. We believe that in joining forces with Team8 and the founders, we will be able to build Akeyless to its full potential as a dominant solution."
Aykeyless was founded in 2018 by Shai Onn (President), Oded Hareven (CEO), and Refael Angel (CTO). It is a SaaS-based vault for secrets management and zero-trust access. Its vault allows organizations to manage and protect all types of secrets, across multiple environments, via a single platform.