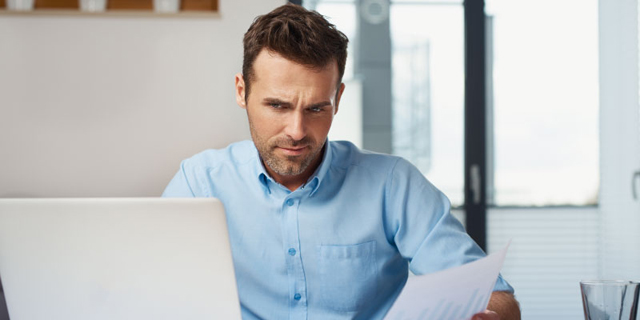 Round B
The pigs are almost flying, now comes the excruciating wait
Piggy's product is entering the world and CEO Shaul Olmert is sitting tight waiting to see what the feedback will be
Shaul Olmert
|
19:52 29.04.2021
Being the CEO of a startup causes you to constantly be in a race. There is something to tend to at every moment, something to inspect, accelerate, plan, solve or create. And all of that in surroundings characterized by uncertainty and great tension due to the lack of time and funding. Many people admit they would be unable to withstand the intensity the job requires, but from my personal experience, and that of many of my counterparts, it seems that this intensity comes naturally to us. On the other hand, when there are moments in which you don't need to do anything, just wait, take a step back and remain patient - that is the place in which I feel I'm challenging myself in a situation I'm unaccustomed to.
An Organizational Consultant I used to work with once asked me: "What do you do, for example, while cooking soup? How do you deal with the fact that you just need to let it boil for two hours without doing anything?" My answer was that I turn up the burner, open the pot and stir it, taste it and season it, and then taste it again and season it again, and that generally I'm not the greatest cook and prefer to leave it to other members of the household when possible.
And if I'm to continue with the imagery from the cooking world, the pot known as Piggy is currently beginning to steam up. In just a few days our product will hit the market, and might already be there by the time you are reading this column. We have created quite a bit of curiosity and there are already thousands of people waiting to receive a message that the application is ready and that they can download it and begin creating, as well as many journalists, investors, and potential partners who would love to finally find out what I've been going on about here for the past six months. This is an exciting moment, as well as a very stressful one, and we are prepared for the feedback that will soon arrive. Qualitative feedback, as in a list of strengths and weaknesses people have sent us based on their experience of using the app, as well as quantitative feedback, meaning data we will be presented by our analytics systems, will allow us to quantify the product's usage level in every aspect.
Our assumption is that the first wave of feedback will be at best, mediocre. We are essentially asking people to taste dough that isn't fully baked, something which isn't supposed to be very tasty, but might just be a little appetizing. In our product that will be released this week there is only a small part of the features we have characterized and which we are planning to develop over time, and not all the features we included were ideally developed. That is the way it goes when you have limited resources of time and manpower, and when the process includes plenty of trial and error, redefining goals and tactics, and a far-reaching vision, the road to which is still shrouded in mist. But that's a startup for you. There are legends (some of which actually happened, sort of) of how huge companies like Linkedin, for example, specified a very narrow list of features that would be the base of their product without which the product couldn't be launched, and experience has shown that a considerable amount of them haven't been developed until this day. A known cliche claims that if you launched a product that you are not embarrassed about then you must have waited too long to launch it.
So here (any moment now) is our product. Still a little embarrassing, working most of the time, very basic and full of bugs. But, at least we hope, also beginning to show signs of potential of being something big. We are releasing it with fear and trepidation and are excited to see why and what. Why it is being used and to what extent. What features are being used the most and how much the usage data we will receive will be in line with the thesis we developed and our predictions, and what our users are going to teach us about our product that we could have never imagined.
All of this means that in the coming months I'm going to have to continue and remain patient. That thing that I, like many other entrepreneurs, is so bad at. Waiting patiently for feedback, data and the first signs that will tell us in which direction to progress. The answers will be coming soon. And in the meantime, anyone interested in receiving a message as soon as the product is ready is welcome to visit our
website
and we will send them a link to download the app. We're dying to know what you think about it and start a new and fascinating chapter on the journey that you have been part of since the day we founded the company. There are already pigs, now we just need to teach them to fly, and we are completely on it!