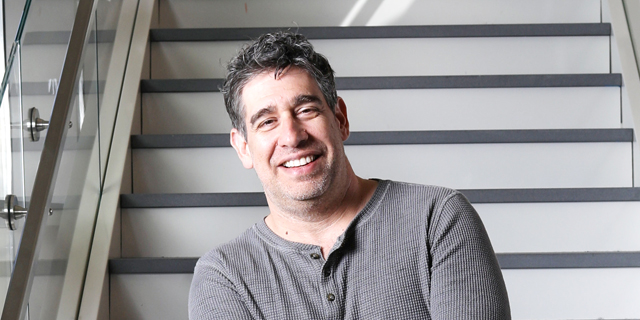 From cyber to banking: Palo Alto's Nir Zuk recruiting investors for new digital bank
Zuk has partnered with Shmuel Hauser, the former Chairman of the Israel Securities Authority, and entrepreneur Yuval Aloni, to set up what would be Israel's second digital bank to rival Mobileye founder Shashua's venture
Golan Hazani and Irit Avisar
|
15:22 03.05.2021
Nir Zuk, founder of cybersecurity behemoth Palo Alto Networks and one of the first team members at Israeli cyber powerhouse Check Point, has got his sights set on a new venture - a digital bank in Israel. Calcalist has learned that Zuk is partnering with Shmuel Hauser, the former Chairman of the Israel Securities Authority, and entrepreneur Yuval Aloni, who is heading the venture, to set up what would be Israel's second digital bank to rival Mobileye founder Amnon Shashua's venture. Zuk has already invested tens of millions of dollars in the project, which will begin raising hundreds of millions of shekels from local institutional investors next week at a valuation of around $500 million. The new digital bank is in the process of receiving its license from the Bank of Israel. Raising funds at such a valuation for a company that has no revenue is far from a given, but considering the reputation of the founders and the current mood in the markets, in particular toward fintech companies, this new venture may well succeed in its mission. The project has been developing under the radar for over a year and is likely already at an advanced stage considering the intention to raise money from institutional investors.
The added value Zuk hopes to provide is in the development of independent tech systems for the bank. The bank won't offer standard accounts, but will rather focus on other banking products, and in particular loans.
This approach fits well with the open banking model that has recently come into effect in Israel and according to which clients will have the option to share their personal banking information with other financial firms, that will then be able to offer them services suited for their profile. This new model is set to make banking services more modular so that clients will be more likely to purchase different services from different providers, unlike the current situation in which most people acquire additional financial services at the bank at which they hold their checking account.
Zuk's digital bank initiative comes on the back of that of another tech entrepreneur, Prof. Amnon Shashua, the CEO of Mobileye.
Shashua announced two months ago that his digital bank will be launching its banking services pilot program, making it the first new bank to be established in Israel in 43 years.