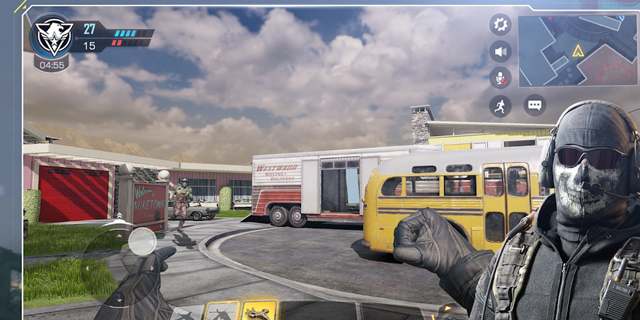 Why is Taboola being investigated by the U.S. Department of Justice and which company is heading for a $1.2 billion SPAC merger?
CTech Daily Roundup: Palo Alto's Nir Zuk recruiting investors for new digital bank
From cyber to banking: Palo Alto's Nir Zuk recruiting investors for new digital bank. Zuk has partnered with Shmuel Hauser, the former Chairman of the Israel Securities Authority, and entrepreneur Yuval Aloni, to set up what would be Israel's second digital bank to rival Mobileye founder Shashua's venture.
Read more
Taboola under U.S. Department of Justice investigation for HR activities. The digital advertising platform revealed in an SEC filing that it became aware last month that the Antitrust Division of the U.S. DOJ is conducting a criminal investigation related to its hiring actions. Read more
Read more
Innovid in negotiations for SPAC merger at $1.2 billion valuation. ION Acquisition, which used its first SPAC to merge with Taboola, is believed to be interested in merging with the Israeli-founded video advertising company as well with its second SPAC. Read more
From stealth to San Francisco: Apiiro heads to RSA. Idan Plotnik left Microsoft to reinvent secure development lifecycles. His gamble just might pay off.
Read more
Former Science and Tech Minister Izhar Shay joins VC firm Disruptive AI. Shay is a former serial high tech entrepreneur and an experienced investor in venture capital with over 25 years of experience both in Israel and abroad. Read more
Experts discuss Israeli and Japanese partnership at DevOps conference. Speaking at a conference hosted by Pearl Cohen law firm, leaders from JFrog, SOMPO Digital Lab, and Grove Ventures shared their insights.
Read more
Israel's Trendlines Agrifood set to help Mitsubishi Corporation with agrifood partnership. The news follows the announcement that the Japanese corporation is making an active effort to explore innovations within Israel. Read more
"Gaming today is bigger than theater and television combined." Gigi Levy-Weiss, Managing Partner at NFX, added that there's an unprecedented growth in investments by funds which weren't active in the space in the past. "Everything is happening in Israel and that gives us a great advantage," said Daniel Cohen, Managing Partner at Viola Ventures.
Read more
Imperva acquires CloudVector, accelerating its web application and API protections. CloudVector is the company's third acquisition since Imperva itself was acquired by Thoma Bravo in 2018.
Read more
Appointments | Saffron Tech appoints Dr. Efrat Greenwald as new Chief Data Scientist. Greenwald, an experienced agtech researcher, was brought in to help grow the company's protocol IP and analyze its information technology systems. Read more