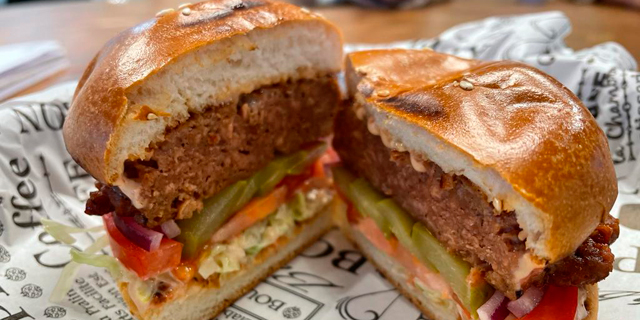 Israeli alternative-meat ecosystem on fast track for growth
According to a report released by The Good Food Institute Israel, alt-protein has accelerated faster than any other industry in Israel since 2018
Andrew Jacobson
|
10:54 06.05.2021
The Good Food Institute Israel released the first-ever comprehensive report on the alternative-meat ecosystem in Israel earlier this week, demonstrating massive leaps in sector activity and investment over the past several years.
According to the report, alt-protein has accelerated faster than any other industry in Israel since 2018, with a 187% CAGR in investments. In 2020, the sector raised $114 million, eight times the investment capital raised in 2018, indicating growing momentum for sustainable alternatives to meat. The report maps out the entire ecosystem, revealing the tight web of support for startups in this space, including incubators, government bodies, academic institutions and traditional food producers, providing a ripe environment for continued innovation and growth.
recently launched
in Singapore by Givaudan, a global leader in flavors and fragrances, and Bühler, a leader in food processing solutions. It is called the
Protein Innovation Centre
. "Companies are increasingly aware of the urgent need to collaborate to make an impact on the climate and nutrition challenges of this century," said Ian Roberts, CTO of Bühler. Specializing in wet or dry extrusion-based products, the center's aim is to accelerate innovation and ensure scalability of products for mass-market adoption. As of now, the country's two main incubators for alt-meat development are The Kitchen FoodTech Hub by Strauss Group and Fresh Start, sponsored by equal partners Tnuva, Tempo, OurCrowd and Finistere Ventures. The Kitchen offers $650,000-$1 million pre-seed and seed investments, along with support services, while Fresh Start offers a minimum $860,000 fund for two years in addition to professional mentoring and other advisory services. Several other smaller accelerators have been established in recent years, notably the Trendlines Group, a publicly-traded investment fund in Singapore that maintains incubators domestically and within Israel focused on medtech and agtech. While impact-focused investors demonstrate continued excitement about alt-meat, more traditional tech investors are also hopping on the bandwagon. "It's a real tech vertical," said Oren. "There's lots of IP and complex science involved, and the sector is attracting more and more VC, corporate VC and public market capital." Another interesting trend is the high percentage of total alt-meat investment coming from the public markets. According to Oren, this trend is very unique to the Israeli ecosystem. Examples include MeaTech, BioMilk, Else Nutrition, SavorEat and Flying Spark. "At their core, these are complex biotech companies," said Oren, "so you can compare them to pharmaceutical firms who list very early in their development process, often far before releasing a commercial product to the market." GFI's report provides a much-needed snapshot of this industry in its infancy. As the burgeoning space continues to mature, it is without doubt that the data and analysis offered here will empower various startups, investors and multinationals alike to develop partnerships and spur accelerated growth.
Andrew Jacobson is a CTech guest writer. He is an associate on KPMG's M&A team in Tel Aviv. He made Aliyah from Boston in Sep. 2020 after graduating from Brandeis University.