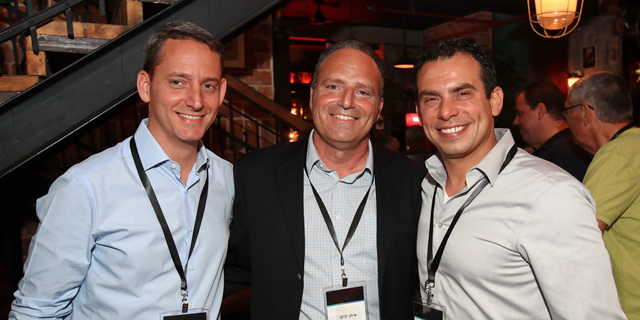 Road2 established as new innovation hub in Haifa for AI-based entrepreneurship
The hub was established through a collaboration between MATI Haifa, NVIDIA, and the Israel Innovation Authority
James Spiro
|
11:01 09.05.2021
A new innovation hub named Road2, aimed at encouraging AI-based entrepreneurship, was launched last week in the northern city of Haifa. Road2 was established through a collaboration between the business development center MATI Haifa, computer system and service company NVIDIA, and the Israel Innovation Authority (IIA).
The launch was celebrated with a live, in-person event as Israel opens its physical spaces again following a successful vaccination rollout and somewhat of a return to normalcy within the country. The event was attended by industry leaders such as NVIDIA's Arik Kol, Dr. Ami Appelbaum, Chairman of Israel Innovation Authority; Mooly Eden, Former Senior V.P at Intel Corporation. President of Intel Israel; and Ruth Alon, founder and former CEO of NetVision, among others.
Haifa is home to R&D centers belonging to some of the world's biggest tech giants, including Google, Amazon, Philips, IBM, and others. The city is also home to the Technion, a leading academic institution for engineering. The new AI lab will give startups access to computing capabilities provided by NVIDIA based on its NVIDIA DGX A100 system, as well as the opportunity to work with NVIDIA Inception, an acceleration platform supporting 7,500 AI startups around the world.
Jeff Herbst, VP of Business Development and Head of NVIDIA Inception added: "Our collaboration with the Road2 Incubator to promote and accelerate AI startups in the Haifa and northern regions, which are renowned for their human capital and impact on the local technology industry, aims to fuel entrepreneurs and projects that can profoundly affect Israel and the world." Road2 nominated a list of industry experts to its advisory board, some of whom are native Haifans, including Eyal Waldman, founder of Mellanox which was acquired by NVIDIA. As one of the co-founders of Road2, Waldman explained how: "its goal is to make a significant mark on the industry by identifying companies with a dramatic social impact footprint." "Haifa has tremendous entrepreneurial potential and significant talent anchored there," added Dr. Ami Appelbaum, Chairman of the Israel Innovation Authority. "It's important to strive toward building an entrepreneurial ecosystem in the city, which will serve as a magnet for the entire northern region."