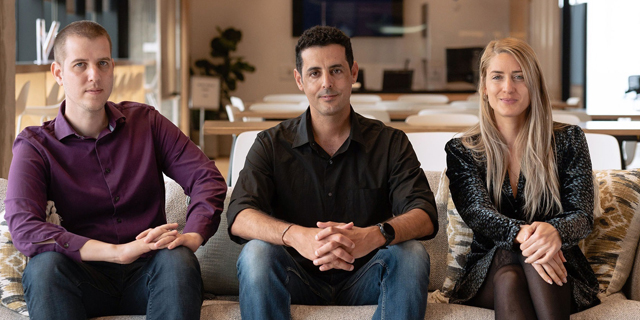 Microsoft announces second cycle of AI For Good Accelerator Program
15 AI companies have been selected across the fields of health, sustainability, and accessibility
James Spiro
|
16:04 09.05.2021
Microsoft for Startups Israel has announced 15 startups that have been selected for the second AI For Good Accelerator Program, in collaboration with Tech for Good. Each participant will receive mentorship guidance, access to the Microsoft Philanthropy Foundation, opportunities to work with international organizations such as the UN and EU, and more. The program's additional partners, Pearl Cohen Law Firm and Excellence ESOP, will provide consulting services in the legal, regulatory, and financial fields for the companies, and they will also have access to the largest Microsoft conference in the world (IGNITE), and the Tech For Good conference.
Eleos Health - which provides a Care Intelligence solution to help with clinicians' workflow

MYOR - which uses predictive analysis to promote pediatric preventative care starting with allergies
Travaxy - which helps turn travel agencies into accessibility experts for those with accessibility needs
Well-Beat - which supports healthcare organizations with a modular SaaS patient engagement solution that creates tailored interactions
Voiceitt - which increases independence and quality of life for people with speech and motor disabilities
Kando - which is an environmental technology and data firm that deploys digital solutions that improve environmental health and promote sustainability
MagniLearn - which is an Education-as-a-service (EaaS) company that can help improve learning efficiency through personalized lessons
AdVerif.ai - which helps identify Fake News online by helping advertisers and agencies block hate speech and misinformation
OKO - which secures farmers' income in emerging countries using automated insurance solutions
Clarifruit - which developed automated quality control solutions for consistent fresh fruit and vegetables
Gina Life - which developed an AI platform for early detection of women's health diseases, starting with ovarian cancer
EEG-Sense - which provides a platform for brain-based applications, transforming thought into reality
Newton Tech - which brings neuroscience to patients to help with clinical outcomes and help revolutionize rehabilitation
LittleOne.Care - which helps improve babies' well-being and development by recognizing baby noises and identifying if they're safe, happy, or their needs are met
SocialMind - which is designed to help train parents of children with disabilities during their daily activities

The startups will be supported by mentors from Israel and around the world, including Gal Hayut, managing partner of Bridges Israel; Vanessa Bertram, founder and managing partner of the Zora Foundation; Yuda Doron, managing partner at the Greenfield Partners Fund, among others.