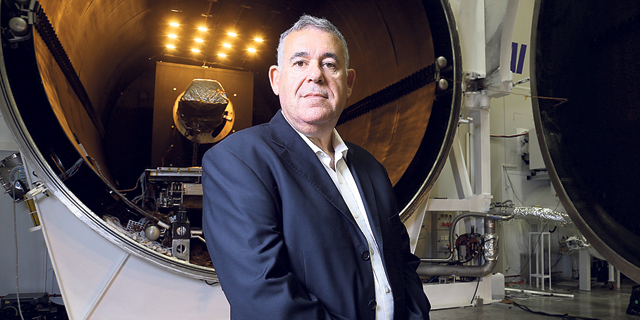 Israel Aerospace Industries CEO says it can assist the IDF in confronting Gaza threat
Boaz Levy, the new CEO of the IAI, comments on the current flare-up and how his company registered a 23.5% income bump despite the pandemic
Udi Etsion
|
16:08 13.05.2021
Israel Aerospace Industries (IAI) recorded a 23.5% increase in its net income, generating approximately $42 million in the first quarter of 2021. The company also maintained its sales volume from the same period last year - a little over $1 billion. The company's order backlog decreased by 2%, to $12.2 billion.
Calcalist revealed earlier this week
, IAI is expected to feel the effects of the Covid crisis in India more than the other Israeli defense companies, as India accounts for about 15% of IAI's sales in recent years. Due to the eruption of the pandemic through the subcontinent, the company brought forward the return of some of the families of its dozens of employees living in India. "IAI's relations with India are long-standing and rely on the strong ties between the two governments. As a governmental company, we work with all branches of the military, governmental, and privately owned companies. We continue to be in constant touch with all the incumbents who are limited in their actions by the coronavirus and it should be noted that many are in their homes under quarantine. We have dozens of our employees there who are staying with their families. We flew them to Israel during this past year to get vaccinated and we flew them back to India. Recently, families seeking to return early for their summer vacation have been allowed to return, as well as workers who are currently inactive due to the health conditions in India. Many of our employees are still there continuing to support our work in light of the needs of the Indian government." Yesterday saw the end of a labor dispute at IAI after understandings between the management and the workers' union headed by Yair Katz and the commissioner of wages were reached. 3,500 of IAI's employees will receive a 3.5% pay rise that other public sector employees will not receive, and in return they will accelerate negotiations to complete a new collective agreement that is required for the company's IPO, which is currently scheduled for the last quarter of this year.