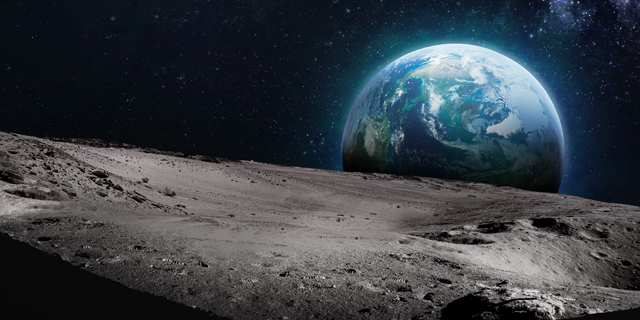 Interview
Helios is powering lunar settlements of the future
The Israeli space tech startup's proprietary technology aims to mine oxygen on the Moon, and power the next generation of settlements on other planets
Yafit Ovadia
|
16:00 14.05.2021
The future could see humans settle on the Moon, establish a permanent lunar base, and perhaps even settle other planets as well. But developing any technology for space is extremely complicated, and involves innovating on a whole new level. Israeli startup Helios has figured out a way to mine oxygen from lunar soil which can be used to power reusable rockets, build lunar bases, and establish permanent settlements even on Mars. The exorbitant cost of launching equipment to the Moon severely reduces the chances of building long-term settlements. Helios' technology, ISRU, or in-situ resource utilization, aims to extract oxygen from lunar soil, while using metals to build and establish the infrastructure for future lunar and other planetary bases.
In order to test out its technology, Helios uses a lunar regolith simulant from the University of Central Florida, which produces such imitations of Martian, lunar, and asteroid-materials. The Israeli space tech startup also simulates the vacuum on the lunar surface, and the temperature gradient too. The only missing piece is gravity - since only ⅙ of the Earth's gravity is felt on the Moon - and to answer that quandary, it currently has several trials that it plans on running soon.
Helios was founded in 2018 by six co-founders, who serve in various positions including legal counsel, marketing, and technical positions, and its CTO Linoam Eliad who is an electrochemist with over 20 years of experience in the industry. The company is based in Hod Hasharon, and has a colorful advisory board including Yoav Landsman, former Project Deputy of the Beresheet lunar lander project and a Senior Systems Engineer at SpaceIL, Associate Prof. Brian Rosen, who heads an energy electrochemistry lab at Tel Aviv University, and others. Helios has several exciting space missions that it is set to participate in, but cannot disclose them at the moment.