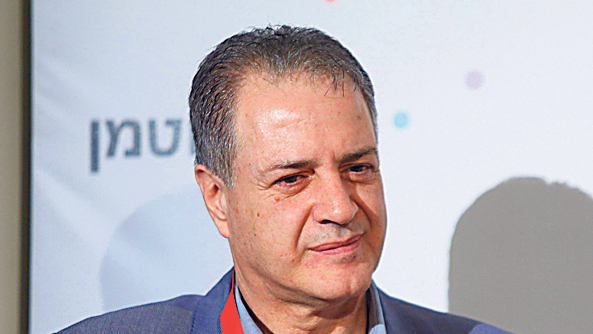 Jewish-Arab Coexistence
"Israel is a unicorn powerhouse. Why aren't Israeli Arabs part of it?"
Imad Telhami, Founder and Chairman of Babcom Centers, believes equality in education and joint job centers are crucial in the effort to reach peace between Arabs and Jews
Yuval Azulay
|
12:23 18.05.2021
"I see an opportunity for correction and change in everything bad that happens," says entrepreneur Imad Telhami, Founder and Chairman of Babcom Centers, a multicultural company with both Arab and Jewish stakeholders providing leading Israeli companies with call-center and software development services. In 2014, Telhami founded Takwin Labs, an internet incubator for Arab entrepreneurs in Haifa, together with Chemi Peres and former MK Erel Margalit, founder of Jerusalem Venture Partners. Takwin Labs' mission is to enable more Arabs to realize their potential and create successful high-tech firms in Israel. Babcom was founded in 2008 in northern Israel, together with Israeli industrialist Dov Lautman. Of its 3,200 employees, 60% are Arab-Israelis while 40% are Jews. According to Telhami, "the real partnership needs to manifest itself in the employment sector. Arab Israelis need to feel part of the Israeli economy."
Telhami highlighted Israeli hi-tech as a sector that requires significant change. "Israel is a unicorn powerhouse. What part do Arab Israelis play in this? The Arab sector is filled with youngsters with brilliant minds and they are asking themselves why can't they be part of this. When there is frustration, matters will ultimately boil over."