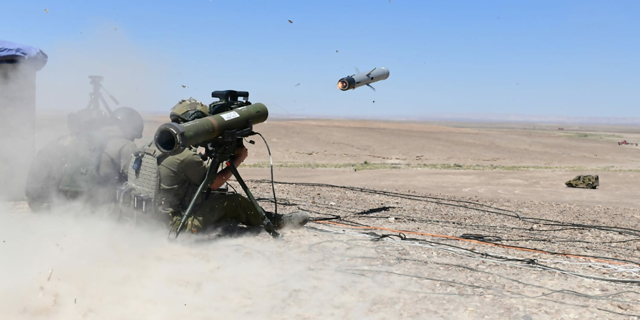 Who needs a robotic pollinator and how many jobs will AWS and Google be generating in Israel?
CTech Daily Roundup: Rafael investing NIS 250 million to court employees
Rafael investing NIS 250 million to court employees. The company raised NIS 805 million from institutional investors in April and plans to use more than 25% of it to upgrade working conditions and recruit additional tech employees.
Read more
Crypto-native risk monitoring firm Solidus Labs announces $20 million series A funding. The Israeli-founded company offers an automated and testable market surveillance and risk monitoring hub tailored for digital assets. Read more
Read more
Magic Software launches solution to help small and mid-sized factories join Industry 4.0 revolution. The Israeli company's FactoryEye product collects real-time data from existing machinery and operational systems and transforms it into actionable intelligence.
Read more
Buzz off: Israeli startup developing robotic pollinator raises $4 million round A. Equipped with cameras and AI-based computer vision, Arugga's robot recognizes flowers ready for pollination and then applies an air-pressure mechanism to the selected flower.
Read more
AWS and Google set to generate 3,000 new jobs as part of project Nimbus. Israel's government announced Monday that the tech giants officially signed the more than $1 billion deal to provide cloud services for the country's public sector and military. Read more
ThetaRay announces its SONAR solution, designed to tackle money laundering risks. The news comes less than a week after its latest funding round of $31 million. Read more
Opinion | Israeli resilience: That's how winning is done. Israel now has more publicly traded companies on Nasdaq than any other country in the world besides the US and China, and more startup tech unicorns than all of Europe combined. Read more