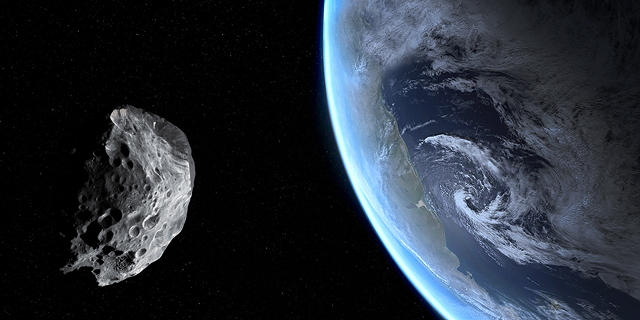 Ramon.Space raises $17.5 million for space supercomputing technologies
The space tech startup plans to expand its technology to transform satellites to become smart and autonomous, extending their lifetimes by providing in-orbit upgrades to applications as well as expand its global presence
Yafit Ovadia
|
15:06 25.05.2021
Space tech startup Ramon.Space, which designs supercomputing hardware and software devices for space missions, announced on Tuesday that it has raised $17.5 million in a series A round. StageOne Ventures, Deep Insight, WorldQuant Ventures, UMC Capital, and existing investor Grove Ventures participated in the funding round. The funds will be used to continue developing the company's computing solutions, support its expanding U.S. and Israel operations, and expand its team globally. Israeli Ramon.Space builds space resilient super-computing systems that revolutionize the way software is written, applied, and processed in space. Software in space is limited since the hardware needed to support it cannot function in harsh conditions such as extreme radiation, drastic temperatures, and other dramatic space phenomena. Ramon.Space aims to transform the way software and hardware are used in space so applications can be developed, updated and adapted in real-time, creating infinite possibilities for new space satellite payloads and deep space missions.
So far, the company has participated in over 50 space missions, including the Japanese Space Agency's Hayabusa-2 mission, where part of its technology remains on an asteroid located 9 million miles away from Earth. The company's computing and storage platform leverages manycore technology that relies on a combination of machine learning, artificial intelligence, and digital signal processing to power the next generation of Earth observation, communications, and data processing applications.
Ramon.Space's supercomputers are radiation-hardened and capable of withstanding the harsh conditions of space, while functioning with absolute precision and efficiency. With this round, Ramon.Space plans to expand its technology to transform satellites to become smart and autonomous, extending their lifetimes by providing in-orbit upgrades to applications as well as expand its global presence.
"We are leading the digital transformation of space," said Avi Shabtai, who functions as Ramon.Space's CEO. "With our ground-breaking technology, designed for Earth-like computing at Earth-like costs, we are playing a major role in the space revolution as a market leader in computer software defined computing, networking, and communication payloads."
space ecosystem. Within our lifetime, we'll experience the impact and extraordinary benefits of human technological advances in space. Ramon.Space is at the forefront of these unique innovations," said Dov Moran, Ramon.Space's Chairman of the Board and Managing Partner at Grove Ventures.
"Ramon.Space's innovation has helped accelerate new space intelligent systems and data processing within a $350 billion space industry that is expected to grow to more than $1 trillion.
While the industry is in a transition phase due to the enablement of low-cost mass deployments,
existing technology is decades behind Earth-based solutions," noted Kris Peng, who is the president of UMC Capital.
Steven Lau, Managing Director at WorldQuant Ventures added that the company's cutting-edge advancements within space machine learning and software "will impact our lives in unimaginable ways."