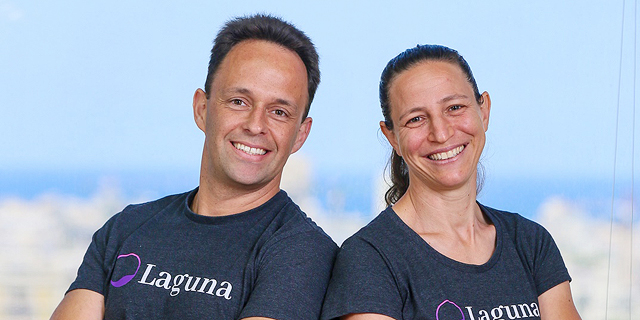 Laguna Health comes out of stealth, raises $6.6 million for post-hospital recovery
The digital recovery company combines data, technology, and behavioral health experts to shorten recovery and prevent readmissions
James Spiro
|
15:00 26.05.2021
Laguna Health, a post-hospital recovery assurance company, publicly launched on Wednesday and has also announced a seed round of $6.6 million. The round was co-led by Pitango HealthTech and LionBird, with participation from Hippo CEO Assaf Wand and co-founder and CEO of Onduo, Josh Riff. Laguna's recovery platform aims to reduce costly readmissions and shorten recovery times by using a mix of data, digital care tools, and proven behavioral health interventions - allegedly the first to fuse these elements together.
"We've all been traumatized by losing a loved one, but the trauma is compounded when you find out there's a world where it could have been prevented," said Laguna CEO and co-founder, Yoni Shtein. "Not only can bad recovery lead to terrible health outcomes, it wastes billions of dollars every year—and it's a category of digital healthcare that has not received proper attention. Laguna exists to solve this problem: by combining data, technology and behavioral health, we offer a valued-based digital solution to help all people successfully recover after hospitalization."
Laguna launched their inaugural clinical study at NorthShore University Health System. Its Deputy Head, Division of Cardiology, and Laguna Chief Clinical Officer Dr. Mark Lampert, MD, MBA, was leading the study and shared how "over the last 20 years, everyday I've witnessed the difficulties my patients have faced when recovering. Nobody is actually prepared for the challenge… The Laguna team has a keen understanding of the problem from the patient, physician, and medical system's perspective. That is a unique combination. Their depth of understanding of the behavioral aspects of the patient's recovery journey is unsurpassed."
Founded by Yoni Shtein and Yael Adam, Laguna builds on Yoni's experience in the finance risk underwriting world and Yael's dedication to healthcare and improving lives through technology. Yoni's experience as a founding member of the insurance business at RPX Corp and investor at Fortress Investment Group positions him well to underwrite and manage risk in the healthcare industry. Yael was a co-founder of Vim, an award winning company building digital infrastructure for US health care, and CPO at Bond, an eCommerce technology company. Pitango HealthTech is one of the three funds from Pitango, which since 1993 has managed $2 billion. To date, it has invested in 200 startups. LionBird was founded in 2012 and focuses on pre-scale digital health companies. It has invested in 30 founding teams and has more than $150 million in AUM.