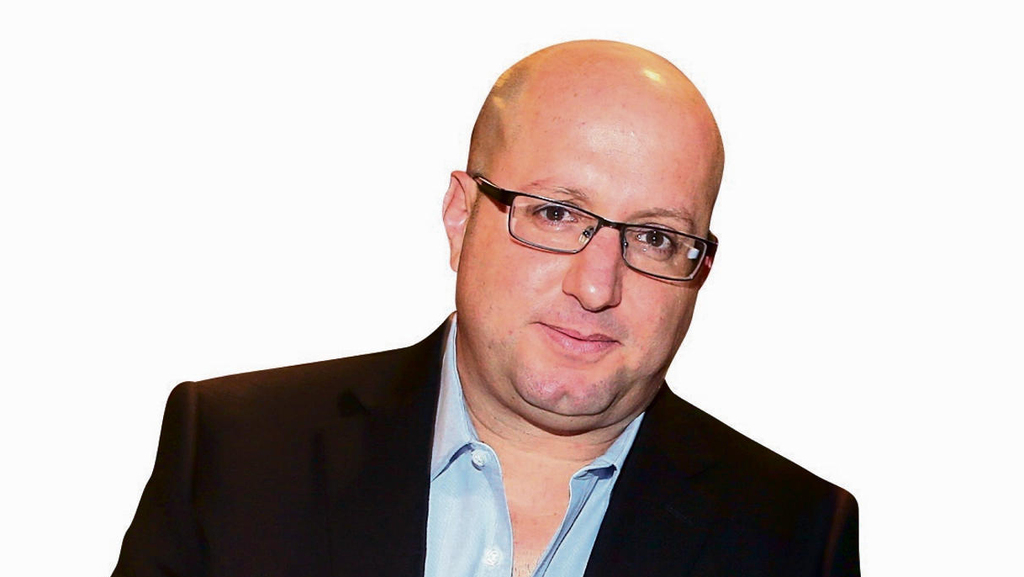 "The real estate market will ultimately correct itself or stabilize around more realistic prices"
Real Estate company Shikun & Binui isn't joining the scramble to acquire every piece of residential land. "The companies that are winning the tenders are acting on very aggressive analysis. This is a period in which you don't need to jump at every tender and we aren't playing at that game"
Dror Marmur
|
12:02 30.05.2021
The residential real estate market is on fire. The marketing of land by the state is unable to match the demand, which has increased over recent months due to the return of investors, as well as those who don't own a home and understood that the Buyer's Price Program (Mechir Lamishtaken) has perished. As a result, the prices of apartments have risen by 4.5% over the past year, according to the Israel Central Bureau of Statistics, and the demand and prices of land are breaking records on a weekly basis.
However, not all real estate companies are scrambling to seize every piece of land that hits the market. Tamir Cohen, CEO of Real Estate company Shikun & Binui, warned against over-optimism by contractors during Calcalist's Real Estate Conference. "In all the recent tenders we are seeing companies acting on very aggressive analysis. If we take into account the rising price of construction, the likely upcoming increase in interest rates, and the prices of apartments, we are seeing that the companies that are winning these tenders are very aggressive in their analysis. Perhaps that is something that they must do, but we have land reserves for tens of thousands of apartments across the country. This isn't a time in which you should pounce at every tender. Those who don't have land deserves might have no choice but to buy at almost any price, but we aren't in that game."
On the other hand, the contractors are seeing the governmental chaos and the fact that the government is hardly dealing with the supply and the prices are only rising as a result.
"I'm not sure whether I'd use chaos in the government in analyzing a real estate deal of hundreds of millions of shekels. That isn't a business plan. Real estate is a business with a scale that is greater than any chaos of this sort or any one government. I estimate that ultimately the market will correct itself and settle on prices that are a little more realistic. At the end of the day, you need to have someone willing to buy. The combination of aspects that are exogenous to real estate with the combination of a rise in interest rates could result in a far lower sale rate than what some people are expecting."
What is going to happen to the prices?
"I estimate that the prices will remain similar to what they are today, while contractors are assuming an increase of 3%-5% a year. I think it will be more like 1%-2%. We are seeing a rise in the cost of construction and I estimate that there will also be an increase in the cost of funding, the combination of which will mean that either contractors will profit less than they thought or they won't meet the sales and price rate they have set themselves. We don't act according to herd behavior."
Nevertheless, Cohen did add that the ongoing transport revolution, in particular when it comes to public transport, is increasing the demand in additional areas and helps reduce the distances from areas that "might not be the heart of Tel Aviv."
However, in the distant periphery it isn't easy to sell apartments. You have plenty of apartments for sale in places like Harish, the Krayot, and more.
"It is more difficult to sell apartments there, but the reason for that was the high inventory from the Buyer's Price Program. We must remember that eventually, transportation will result in a situation in which the periphery will be much closer to the center. People will be able to take a train and arrive in Tel Aviv in 45 minutes from places that are currently two hours away from Tel Aviv. Regardless, I think that the fall in prices will come in the more expensive areas. I'm seeing in the periphery contractors that can't reduce their prices any further as they have almost reached the level of their costs. In the longer term, these areas have greater upside."
While the periphery has almost endless land reserves, in the center of the country we are seeing an awakening of urban renewal. If we turn every three-story block into a skyscraper there will be plenty of reserves for many years forward.
"We have the potential for 10,000 apartments in urban renewal, but a contractor that will only depend on urban renewal is like a contractor that only relied on the Buyer's Price Program or counted on the increase in the price of land, meaning they could find themselves with all their eggs in one basket. We are seeing some contractors like that in the market, mainly when it comes to urban renewal. There are many contractors who are approaching the big companies with very attractive goods looking for partnerships as they can't complete the project by themselves and their funders have probably become more cautious. A few years ago they thought they could build the entire world themselves, but today they understand that they need to work with someone who knows what they're doing."
We are seeing a massive boom in the finance sector as well and every contractor who wants money can get it easily and without almost any limits.
"I agree, but you must take note that the conditions today might not be the same tomorrow. I estimate that when it comes to real estate, the financial system is factoring in the many risks. The entry level to become a real estate developer isn't very high, but the banks know to decide who they'd like to work with and who not."
We can't finish without addressing the elephant in the room. Shikun & Binui has experienced a rollercoaster over recent years, with ownership changing hands, and a criminal cloud hanging over the head of the previous management. How much does this affect you?
"The ship has been steadied. There are some incidents that aren't as business-related as we'd like them to be, but we can't wait for 2024 to celebrate 100 years to the company that has undergone many highs and lows. We are continuing to make acquisitions both in Israel and abroad and are also doing business with countries, and aren't feeling any sort of disruption in our business. One million people are living in buildings built by Shikun & Binui. They are all relaxed and the next million can be even more relaxed."