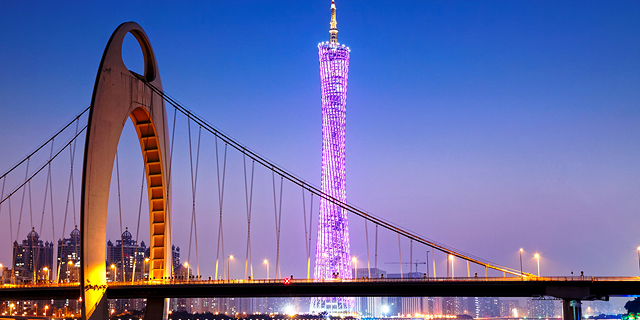 Which Israeli professor was recognized by National Geographic and who is raising a $300 million fund?
CTech Daily Roundup: Inclusion and climate change increasingly becoming a priority for investors
Marius Nacht leading $37 million investment in DayTwo. The Israeli startup, which develops technologies and solutions designed to improve the health of people with diabetes and other metabolic diseases, experienced major growth during Covid-19.
Read more
11 Israeli fintech unicorns helping to change the world. Israel has more startup tech unicorns than all of Europe combined, and the fintech sector has seen its share boom over recent months.
Read more
Read more
"We are looking for investments in companies that benefit humanity." Ornit Shinar, director of Citi's investment arm in Israel, explained how Citi will invest up to a trillion dollars in sustainable fields by 2030. Read more
"Companies that add meaning to their operations build a stronger brand." At Calcalist's ESG Investment Conference, Pitango's Head of Impact and Sustainability Cecile Blilious called on industry trailblazers to make an impact. Read more
National Geographic names Haifa professor as an 'Emerging Explorer'. University of Haifa's Dr. Aviad Scheinin is the second Israeli to receive the honor. Read more
"ESG investments protect returns and reduce risks." Speaking at Calcalist's ESG Investment Conference, CEO of Migdal Insurance, Ran Oz added that "we can do both good for our clients and influence social trends."
Read more
Shuki Gleitman's GIBF raising $300 million in China for second biotech fund. The Guangzhou Sino-Israel Biotech Investment Fund (GIBF) focuses on life science investments and cooperates with leading Guangzhou organizations to bring Israeli biotech firms to the massive Chinese metropolitan. Read more
Inclusion and climate change increasingly becoming a priority for investors. Carolina Minio-Paluello, Global Head of Product, Solutions & Quant, at multinational asset management company Schroders discusses assesing ESG investments. Read more