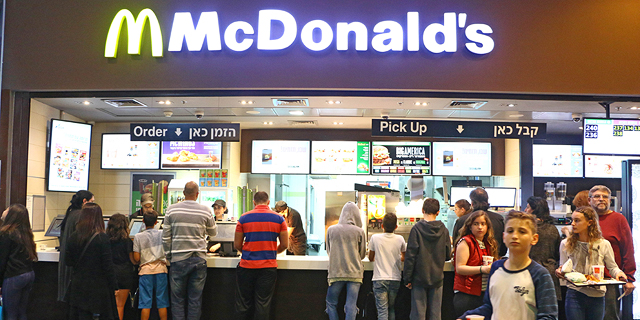 What valuation is Monday.com targeting in its IPO and who raised $200 million?
CTech Daily Roundup: Building peaceful coexistence through tech entrepreneurship
Monday.com targeting over $6 billion valuation in Nasdaq IPO. Salesforce.com's investment arm and Zoom Video Communications have each agreed to buy $75 million of the Israeli startup's shares in a private placement.
Read more
Cybersecurity startup Exabeam raises $200 million at $2.4 billion valuation. Israeli co-founder Nir Polak to step down from role of CEO to become chairman of the board.
Read more
Special sauce: the intern who brought an Israeli startup and McDonald's together. Duke student Alexi Braun, who participated in TAMID Group's and Onward Israel summer program, reached out on behalf of Israeli startup RightHear to a McDonald's New York franchisee CEO and created a connection that could lead to a major deal. Read more
Building peaceful coexistence through tech entrepreneurship. For the next two weeks, Israel's south is welcoming young Israelis and Palestinians to try and "program" a better future.
Read more
6 Israeli startups helping you put your personal finance in order. With almost a quarter of Israeli households facing a continuous struggle against being in an overdraft, local entrepreneurs have developed a variety of solutions to manage your personal finances. Read more
CyberArk opens new R&D center in Beer Sheba. An inauguration ceremony took place at Gav-Yam Negev Tech Park, joining 70 other centers and startups.
Read more
IAI signs a $200 million contract with unnamed Asian country. Its Heron deal marks the fourth major transaction this year for the company. Read more
Artlist collaborates with American, European, and Israeli royalty organizations. The move will help improve the license of its music catalog and help the community of musicians. Read more
Opinion | Dealing with the problem of food security in the world. It is clear that innovation, technology, and research are critical tools in order to cope with the challenges associated with food insecurity and changes in the climate, writes Or Haviv. Read more