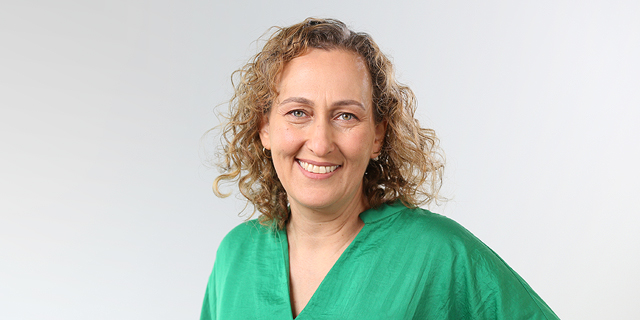 Opinion
Goodbye cybersecurity, hello CalmTech: How Israeli tech is transforming mental wellness
New technologies created in the Startup Nation help relieve stress and build personal support
Miri Polachek
|
11:54 02.06.2021
Despite all the advancements in tech and productivity tools created to make our lives easier, most of us still find ourselves not having enough leisure time and peace of mind. The reality is that these time-saving tools provide us with "free time" we then feel obliged to fill with additional work and extra stressors. Add to that a global pandemic and political unrest, and you've got the greater portion of a population on edge and searching for an escape.
The good news? This need for "escape," perhaps once seen as a narcissistic endeavor, is increasingly becoming understood as a responsible form of contemporary self-care necessary for overall healthy living. In today's world, as the discussion of mental health moves from taboo to mainstream (think: Prince Harry's recent Oprah interview), consumers are starting to look for ways to relieve stress and improve wellbeing in their daily life, prioritizing 'mental fitness' as much as they do running on the treadmill.
If in the past, consumers may have been hesitant to seek mental health help due to stigma, the current cultural zeitgeist coupled with the accessibility of tech makes these barriers almost obsolete. Recent surveys show that mental wellbeing is the top priority amongst consumers in the U.S. and that since Covid-19, 51% of consumers have increased their focus on mental wellbeing and stress-relieving activities. When speaking to a psychologist is only a tap away on an app, and the likes of celebrities and social media emphasize its importance, mental wellbeing becomes an attainable "need" rather than a superfluous "want."
This creates a fertile ground for direct-to-consumer startups building solutions in the mental wellbeing space. Headspace and Calm, for example, are mindfulness apps that were founded in 2010 and 2012 respectively, and paved the way for the wellness tech landscape we know today. Most recently, Calm reached unicorn status, a watershed moment proving the ongoing market demand for wellness tech.
But the world of wellbeing tech is not limited to D2C. Enabled by data and personalized analytics, wellbeing as a solution is also playing a crucial supporting role in the traditional healthcare system - especially as rising costs are making healthcare inaccessible for so many. While healthcare used to be centered around treating the ill, now the market is shifting to preventative care across the full spectrum of health - from mental to physical. The trend we're seeing in healthcare is all about optimizing our wellness and going from healthy to healthier.
A record year of investments and market opportunities
Mental wellbeing may have been perceived as a more niche segment in the past – but today we're seeing increasing interest from institutional investors, with 2020 being a record year for startup investments according to Pitchbook data. At the current rate, mental wellbeing tech funding is forecasted to reach nearly $3B by year-end (CB Insights). In parallel, this past pandemic year has also given rise to the era of 'employee wellbeing,' as employers are increasingly focusing on providing comprehensive wellness benefits to improve employee satisfaction and retention, catering to employees who are concerned with work-life balance and might choose a job based on how an employer supports the wellbeing of their staff. As a result, we're seeing many wellness companies jump on the B2B2C model as a key opportunity to scale and supercharge their growth.
Calm-Up Nation
Startups around the world and particularly in Israel are addressing the ever-growing demand for wellness and have developed tech tools that offer solutions to alleviate pressure from life's stressors. Current global market leaders with Israeli roots include Happify, BetterHelp, and Talkspace, all of whom offer remote mental health services and treatments.
As our name suggests, at Joy Ventures, we're committed to advancing the science and tech of everyday joy and wellbeing, and we invest in founders that share this abiding passion. Here are some of the consumer companies that are making the world a better, more emotionally supported place and unlocking new pathways to wellbeing:
Reflect Innovation is a startup that has created an entirely new consumer experience by delivering the therapeutic power of biofeedback through their first product, the Reflect Orb, which is a soft textile wrapped device. The Orb measures and analyzes users' stress through their fingers by tracking changes in physiological signals – and displays users' emotional state in real-time through changing LED light. The result is a calming experience that also provides measurable insight into your wellbeing.
Wisdo
connects people facing similar experiences and challenges through a judgment free AI-powered community that ranks everyone by how helpful they are to others (rather than how "popular" they are). Members never have to feel alone as they will always be able to connect with someone who has "been in their shoes" and get support from personal stories and experiences. The company currently has more than 1.8 million users active on the platform and has already partnered with wellbeing-minded corporates such as 1-800 Flowers and Scotts Miracle Gro as well as some of the largest insurance companies to help their customers and employees maintain social health.
Myndlift
is a hybrid software/wearable solution that uses brain-sensing technology (headset) and therapist-guided programs (app) to offer digital mental health services. The tool combines EEG technology with an established method called neurofeedback, which is often used in a clinical setting to teach self-regulation of brain functions; and is now available as a consumer product with Myndlift. Recently the company announced that it will be one of the technologies taken to space as part of the Axiom-1 mission in the Rakia program, headed by the Ramon Foundation along with the Israeli Space Agency and the Ministry of Health and Technology. Thanks to these technologies, and especially those invented and manufactured in Israel, we can benefit from a wide variety of platforms that can improve our wellbeing. As time passes and stressors change, so will the solutions being built to release them, and support our ongoing mental and emotional health. The wellness tech industry finds itself in its most formative years and we expect to see continued growth and development, with startups jumping on consumer interest and investors chasing opportunities in this field. Wellness tech is still a blue ocean, so if you're a startup - it's time to dive in. Miri Polachek is CEO of Joy Ventures, a fund dedicated to building, funding, and supporting consumer wellbeing startups