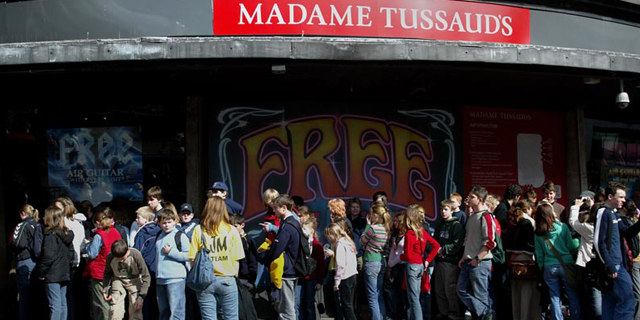 Who struck a deal with Madame Tussauds and what's a sports school for Gen-Z?
CTech Daily Roundup: Check Point is ready to fight for its place, reveals numbers behind cloud operation
Check Point is ready to fight for its place, reveals numbers behind cloud operation. The Israeli cybersecurity pioneer wants to prove to everyone that even though it might have arrived late to the cloud game, no one should count Gil Shwed's company out. "We will make more acquisitions and continue to be aggressive with the cloud."
Read more
Pomvom nets exclusive deal with Madame Tussauds, London Eye, and Legoland operator. The Israeli AI image recognition company signed a five-year agreement with Merlin Entertainments that is set to net it an estimated $75-$100 million. Read more
Read more
OutSense expands its Series A funding with new investment from Longevity Venture Partners. The new investment brings the total round to $2.7 million to measure the health of stool samples. Read more
Insurtech company WeSure expanding to U.S., receives New Jersey license. The Israeli company will be able to sell products to both individuals and businesses in NJ and intends to apply for additional licenses in other states. Read more
NOVOS is the new sports school for Gen-Z. Fortnite might be a mystery to some, but there are 80 million monthly users that are looking to be the best player - and that's where NOVOS can help. Read more
Lydus Medical announces $2.7 million Seed round for surgical device. Lydus Medical has developed the Vesseal, a surgical device that helps with a precise connection of blood and lymph vessels.
Read more
Opinion | Should Israel be at the forefront when it comes to the adoption of digital currency solutions? Central banks around the world are coming forward with papers to say they are looking at the possibility of Central Bank Digital Currencies ("CBDC") and the Bank of Israel Steering Committee came out with its paper last month on the potential for issuance of a digital shekel.
Read more
Opinion | To boldly lead the global space industry. With more than 50 startups specializing in space technology, Israel is one of the leading SpaceTech nations in the world. As the "New Space" market booms, and the race to the moon now mostly in the hands of private players, it is time for Europe to embrace this huge opportunity – and embrace the collaboration with Israel.
Read more