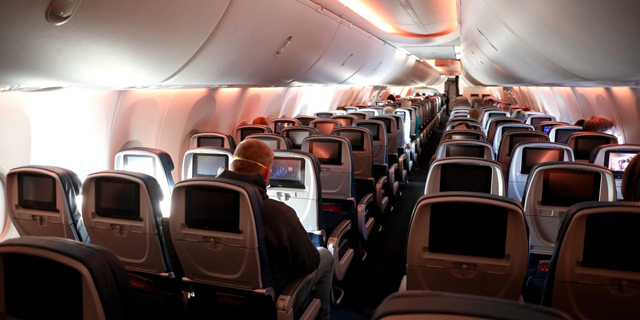 Which company has become Israel's newest tech unicorn and who raised a $120 million fund?
CTech Daily Roundup: Margalit Startup City Center back in full swing as New York tech scene reopens
Verbit reaches unicorn status with $157 million funding round. The AI-powered Israeli transcription and captioning startup is also planning a secondary round valued at $70 million in the near future and is targeting an IPO in 2022.
Read more
Sweetwood Ventures announces new $120 million fund. The Israeli VC said it would be targeting investments in leading early-stage and growth-stage Israeli technology companies and also announced a new strategic partnership with Azimut Group, one of Europe's largest independent asset managers. Read more
Read more
TripActions to open R&D center in Israel. The Israeli-founded company, which offers a travel planning, booking, and expense management system, fired hundreds of employees over the past year but recently "started hiring and growing rapidly." Read more
Elbit awarded $16 million project to supply night vision goggles to UK Armed Forces. The new deal comes on the back of $166 million contract from the UK Ministry of Defence for the Royal Navy Future Naval Training Program.
Read more
Corning fires dozens of employees in Israel R&D center. The company, which provides in-building wireless solutions, has around 150 workers in Israel. It was built on the foundations of MobileAccess which Corning bought in 2011 for $180 million. Read more
Margalit Startup City Center back in full swing as New York tech scene reopens. Senior executives, investors and high-tech CEOs met for an in-person event titled "Startup City is Back", marking a year since the establishment of the innovation center. "New York business is back in full force, and Israeli high-tech is making a significant contribution to this effort," said Erel Margalit.
Read more
Round B | Taking it one round at a time. Startups are forever counting down the time to their next funding round, but how can they prove to investors that they are deserving of more money?
Read more
Opinion | Israel's most important "natural" resource. Appropriate government support of early-stage startups will prepare the sector for future technologies and allow Israeli innovation to be at the forefront of the Israeli economy, writes Sagi Dagan, Head of the Growth & Strategy Division at the Israel Innovation Authority. Read more