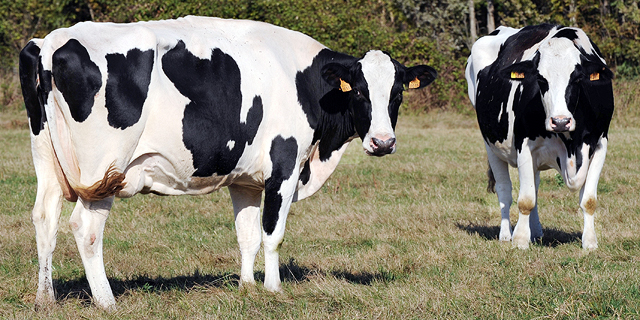 How much did Israeli startups raise in the first six months of 2021 and who is targeting a $1 billion IPO?
CTech Daily Roundup: Monogoto raises $11 million for cellular IoT connectivity platform
Israeli tech companies shatter 2020 fundraising record in under six months, raising $10.5 billion. According to data compiled by Start-Up Nation Central, 2021 has already also set a record for the number of investments in Israeli startups of over $100 million, with 30 having been completed so far compared to 21 mega-rounds throughout all of 2020.
Read more
Voiceitt launches speech recognition app for people with speech impairments. The app can also be integrated with Amazon Alexa to help operate smart home devices.
Read more
Monogoto raises $11 million for cellular IoT connectivity platform. The Israeli startup has developed an API-driven Infrastructure-as-a-Service platform designed to enable cellular connectivity with existing enterprise IT infrastructure. Read more
Biotipac wins Women of AgriFood Nation 2021. The company, led by Ifat Hammer, develops technology to extend the shelf life of fresh food products. Read more
Minute Media preparing for $1 billion IPO. The Israeli-founded startup developed a platform that enables sports fans to create unique content and now controls five media brands, including popular American media outlet The Players' Tribune. Read more
Don't have a cow: Imagindairy introduces animal-free dairy products. The Israeli startup's technology offers the same flavor, texture, and nutritional value as regular milk but without the animal.
Read more
Game on: Buff Technologies aims to become the first publicly traded gaming company on TASE. Buff, which developed a platform that rewards users with Buff Points on their performance in different popular games such as Fortnite and Counter-Strike, is aiming to be valued at NIS 100 million despite concerning financial results.
Read more
Stoke raises $15.5 million Series A for freelance management platform. The Israeli startup's system aims to reduce the hassle of hiring, onboarding, tracking, and managing invoices while ensuring full legal and tax compliance. Read more
Ibex Medical Analytics granted 'Breakthrough Device Designation' by the FDA, fast-tracking its approval. The U.S Food and Drug Administration formally acknowledged its Galen platform and the potential benefit it has on American patients. Read more