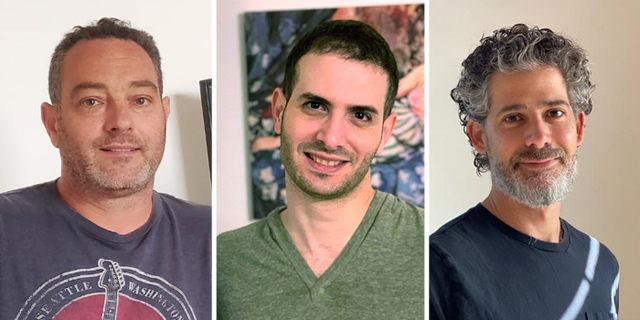 Tech's most unique positions: From AI-created art curator to microbiome scientist
Israel's diverse and imaginative tech environment created rare opportunities for non-tech professionals. Animators, musicians and scientists find themselves in places they could have never imagined
Maayan Manela
|
15:52 12.06.2021
Startups that work in different realms such as climate, gaming, or music need development workers with distinctive expertise, and often that set of skills is not technological. Thus, unique employment opportunities sometimes come along for people from diverse professionals or academic backgrounds such as animation, art, or research. Below are a few examples of these uncommon professions that exist in Israeli high-tech today.
Atmospheric science specialist
Dr. Yvonne Boose is an atmospheric science specialist at BreezoMeter, a startup that developed air pollution monitoring technology. Boose is responsible for the entire scientific side of climate data collecting focusing on air quality, pollination, and fires. After earning her Phd. in Switzerland followed by a period working for the German Space Agency she moved to Israel, searching for a career step where she could have an impact and meaning, and will combine fascinating academic research with real world results. Together with BreezoMeter's research team, Boose develops models for predicting air pollution, air pollination that causes allergies, and fire locations.
Microbiome scientist
Dr. Yossi Cohen, a microbiome scientist at the startup company DayTwo, joined his workplace after earning his doctorate from the Hebrew University. "I heard talks within the scientific community about the research that brought this company to be, it sounded interesting because it touched on areas close to my research, as well as investigating the links between the microbiome, diseases, and nutrition, which are the most influential factors on the composition of bacterial populations in our bowel.