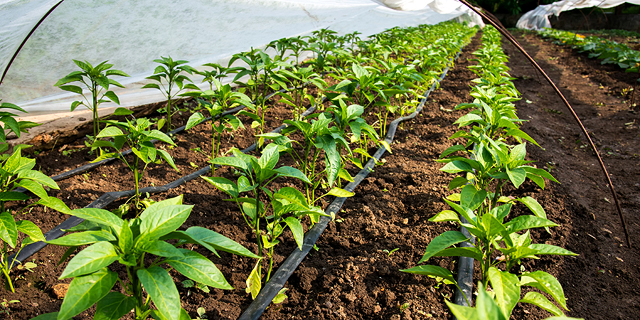 How did Naftali Bennett make his millions and which Israeli company was acquired for tens of millions of dollars?
CTech Daily Roundup: Israel's first unicorn generation is becoming an unstoppable herd
Israel's first unicorn generation is becoming an unstoppable herd. monday.com's record-breaking IPO represents a shift in how Israeli companies are viewed and treated. Now, they need to prove they can manage the high expectations.
Read more
For Israel's proptech sector, the foundation lies in the BRICKS. BRICKS is helping connect young startups with conservative real estate companies in need of innovation. Read more
Agtech company SupPlant raises $10 million to boost development of sensor-less irrigation system. The Israeli startup is aiming to have over 2 million smallholder farmers in Africa and India utilizing its new technology in 2022. Read more
Resolve.io acquires Israeli IT automation company Ayehu for an estimated tens of millions of dollars. "By joining Resolve, with its backing by Insight Partners, we can now turbocharge our innovation and journey toward making automation available for everyone via SaaS,"
said Gabby Nizri, co-founder and CEO of Ayehu. Read more
Pixellot partners with Supersport to broadcast South African sports. "Families' sports experience will never be the same," said Pixellot CEO Alon Werber. Read more
The tech ventures that made incoming Israeli PM Naftali Bennett a millionaire. Bennett's path to the Prime Minister's office is almost complete, a route that included a successful and lucrative career in Israeli tech. Read more
"I believe that every application on the planet will be smarter or irrelevant." Sisense CEO Amir Orad joins CTech to talk about the future of work in a data-driven world. Read more
Insurance powerhouse Sompo signs strategic collaboration with Parametrix to insure e-commerce stores. The Israeli startup, which specializes in insurance policies in the event of cloud-based crashes or downtime, plans to provide service to millions of customers in Japan and the Far East over the next few years. Read more
Tech's most unique positions: From AI-created art curator to microbiome scientist. Israel's diverse and imaginative tech environment created rare opportunities for non-tech professionals. Animators, musicians and scientists find themselves in places they could have never imagined. Read more
Opinion | How video games helped me realize my sexual identity. "Gaming made me feel confident and empowered. And in many ways, I think that's part of the magic that video games have and why we love them so much," writes Overwolf's Developers Community Manager Gal Alperovitch.
Read more
Opinion | For enterprise SaaS in the TASE, the time is now. Gitter outlines three main reasons why Glassbox chose to trailblaze a "second" path for growth-stage Israeli software companies. Read more