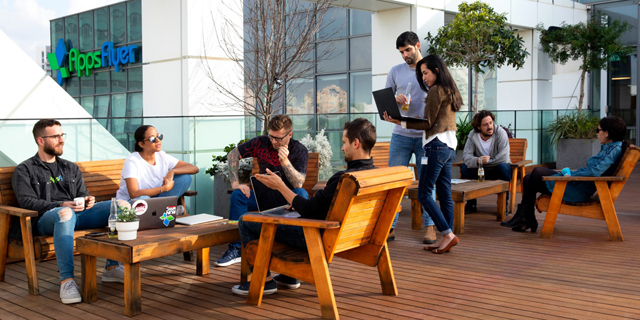 Which chip startup is being valued at $1.5 billion and how many employees is AppsFlyer recruiting in Israel?
CTech Daily Roundup: Behind the scenes of the digital transformation
Chip startup NextSilicon announces its arrival with over $200 million in funding and an estimated $1.5 billion valuation. The Israeli company, founded just three years ago, has developed an innovative solution to increase the processing power of supercomputers.
Read more
Behind the scenes of the digital transformation. CodeValue's Chief Architect Alon Fliess tells CTech what he advises his clients who are simply stuck in the past.
Read more
Read more
Unicorn AppsFlyer recruiting 300 employees in Israel. The company, valued at $2 billion last year, is aiming to take its local headcount to 1,000 employees to further boost its ability to develop marketing measurement software.
Read more
Meron Capital announces new $50 million fund to invest in early-stage Israeli tech. The VC's inaugural fund launched in 2017 has invested in
16 startups to date, registering four successful exits, with 10 of the startups raising further financing in the excess of $300 million. Read more
nSure.ai raises $6.8 million in Seed to develop AI fraud prevention for digital goods space. The funds will go towards further developing the Israeli startup's predictive AI and machine learning algorithms that have reduced decline rates from an industry standard of 20% to only 2%.
Read more
8fig raises $6.5 million Seed round to help online sellers accelerate their growth. The Israeli startup aims to aid online sellers to reach 8-figures in sales without giving up an equity stake in their business.
Read more