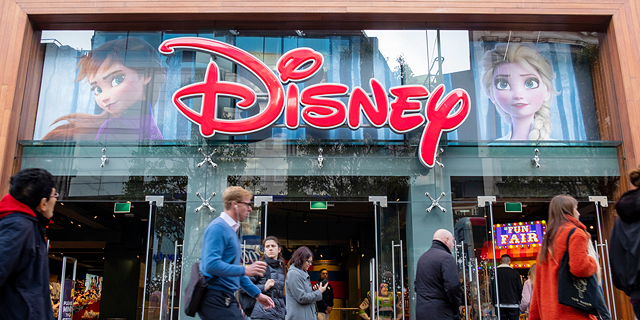 Who is the newest Israeli member of the unicorn club and which company entered Nasdaq at a $2.5 billion valuation?
CTech Daily Roundup: Gloat raises $57 million Series C to boost workplace talent platform
$100 million funding round delivers Bringg into the unicorn club. The logistics service platform, which is valued at $1 billion after money, is going into "acquisition mode" says CEO Guy Bloch.
Read more
Gloat raises $57 million Series C to boost workplace talent platform. "We are like an organization's internal LinkedIn," said Ben Reuveni, CEO and co-founder of the Israeli startup. Read more
A Day in a Life | "I'm not the typical startup employee. I started to work in a startup when I was 50." Ilan Maytal, Chief Data Officer at AU10TIX, knows that older people tend to avoid risks, but says he was never worried about unemployment. Read more
WalkMe hits Nasdaq at $2.5 billion valuation. The Israeli software company raised $286 million and will begin trading in New York today.
Read more
KAHR announced $46.5 million funding round to advance its immunotherapeutic pipeline. The round will be used to advance the clinical development of KAHR's lead product candidate, DSP107.
Read more
BLEND acquires GM Voices, the company that recorded Siri. This is the Israeli company's first acquisition since its $10 million Series B funding announcement in March. Read more
AI startup Vianai Systems completes $140 million Series B. Ten of the company's 40 employees are based out of its Israel R&D center, which is set to double its workforce following the latest funding round.
Read more
Disney+ finally makes Aliyah, coming to Israel this year. The Mouse House will be competing against Netflix, Amazon Prime Video, and Apple TV.
Read more
Jumping the queue: Retail giant REWE invests in Trigo. The deal brings the total invested in the Israeli tech company to $104 million.
According to estimations, smart checkout solutions could process nearly $400 billion in transactions by 2025. Read more
Businesses are 80% as likely to suffer repeat cyberattacks, despite paying ransoms. A new study by Israeli firm Cybereason has shown the true cost of doing business with cybercriminals who carry out attacks. Read more
Opinion | The Ten Commandments for a successful startup - 2021 Retake. "There is no one-size-fits all model for building a successful business, but rather ten strong foundational pillars that help elevate the ideas and business models that are shaping our modern technological world," writes Kobi Samboursky of Glilot Capital Partners.
Read more
Opinion | How Q1's funding bonanza differed from the past 20 years. I've been a CEO in tech for the past two decades. Here's what was different about raising money in the most active quarter in startup history. Read more