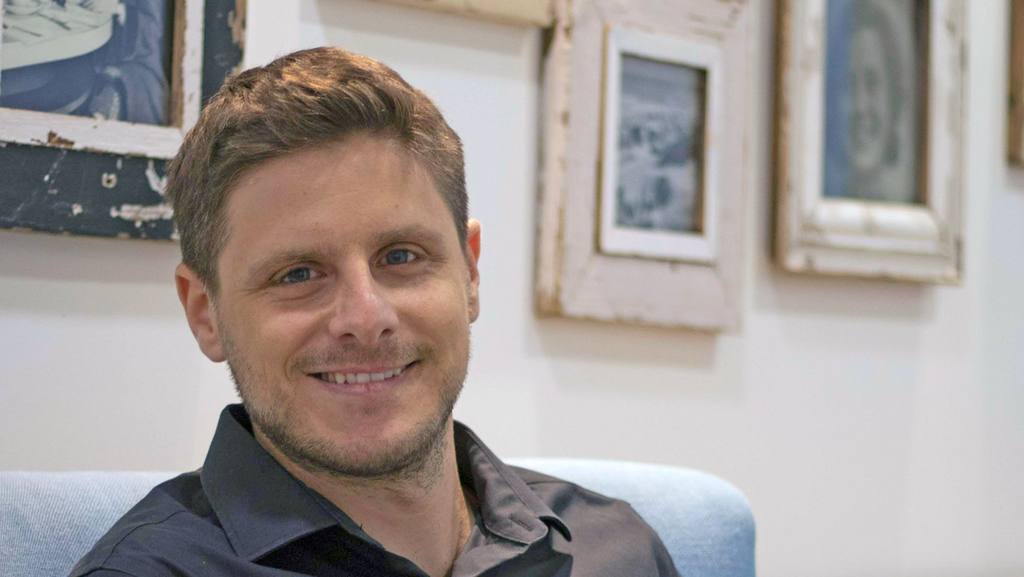 Interview
The bold email that led a young surfer to a CEO role
Or Lenchner's path to becoming CEO of Bright Data included cleaning toilets, dropping out of school, and telling a company's founder he did not like its product
Maayan Manela
|
12:30 20.06.2021
Or Lenchner (35), the CEO of Bright Data, is a surfer. And just like in surfing, his career is full of waves and he just goes with the flow, no big ebbs. No big drama. "Everything at the end is a game," he says. "If there is a crisis you solve it, maneuver a little to the right, a little to the left. When I was 14 I cleaned toilets and I was thrilled about it. If they fire me tomorrow, I will not see it as a low point rather I will learn from it, I will ask what is next, how do I do something that I will enjoy."
"I think it was a combination of the fact that he is Israeli so it's easier to approach him, and also to be bold, and the fact that I used the product a lot myself so I saw its value on the one hand and on the other hand, as a product person, there were things that bothered me."
In 2015, Lenchner left TROPHiT, sold his stake in the company, and joined Hola as a product expert whose job is to come up with something new, unrelated to the company's operations. "I got a programmer, and for nine months we did nine pivots. We managed to 'kill' an idea every month. Data is needed to support whether an idea is a success or a failure, does it have a good or bad direction. We ran fast and after 9 months Luminati Networks started gaining momentum and so I moved to this product and from there I rose to the position of CEO." Luminati, the product Lenchner led, enables companies and organizations to gather commercial information from the web. Websites today are personalized, meaning when one person browses he will not see the same advertisement, the same price for a flight, or a product that another user sees. Bright Data's product (formerly Luminati Networks) allows customers to see the internet through the 'eyes' they want. For example, companies that sell cell phones and want to find out the price of an iPhone on a particular competitor's site can use the product to find out the price. Bright Data's information collection relies on Hola's product, which is basically a VPN service that allows people willing to share their IP address to browse websites that they do not have access to because of their location. Meaning, a Turkish citizen can use the technology to go on Twitter despite its restrictions in the country, or an Israeli can use it to see a variety of shows on Netflix that are not available in the country. However, Bright Data's reliance on Hola users' IP addresses has been subject to criticism for fear of an invasion of privacy. At the end of 2016, Lenchner was appointed as VP of Product, and the company then called Luminati Networks, began to grow. By 2017 it was acquired by EMK Capital, a private equity fund based in London, for $160 million. After the sale, Lenchner served as Chief Operating Officer (COO) and about a year later, in July 2018, he replaced Wilensky as CEO. "We sat down on a Thursday, just before the weekend, Ofer and I. He wanted to move on to other things but he is still an integral part of the company. He also talked to the fund and they agreed it would be very difficult to get someone more suitable than me for the job because I am part of the company's DNA. He asked if I was interested in being the CEO and I said yes, but only from Sunday. I went to the sea for a few hours and on the following Sunday I started as CEO," he says. What has been a turning point for you in your career?
"I did not simply roll on, I made decisions along the way. I think the fact that I dropped out of academic studies was a turning point because I saw a lot of friends who studied just because they thought they should and already in the first semester knew it was not for them but they finished a year and then a second year and a third. I make decisions very quickly. For me to stay and finish my degree was simply not an option because I try not to do things that do not make me feel good."
You are currently in charge of 250 employees, what is your management philosophy?
"My management philosophy is the company's management philosophy. The entrepreneurs wrote the DNA document and we do not hide anything. Everything is in the open for everyone to see except for people's salaries. We try not to manage but have each employee do what he or she is supposed to do in the best way. Even when I manage those who answer to me I try mostly not to interfere. You can only lead yourself if you are chosen to lead something so there is no daily or weekly meeting, there are goals and you should not only meet them but break them and get better. I am a CEO and most days I do not write plans but solve problems. Ron, the Israeli CTO, sits most of the day writing code. We come to work, do not set appointments for 17:00, we work, finish, go home, play with the kids - it is terribly effective and then there is almost no need to manage."