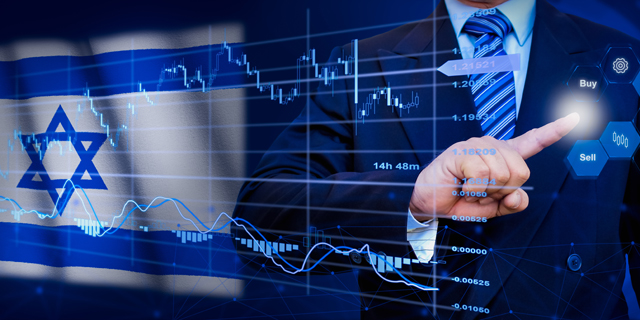 How are corporate VCs reshaping the Israeli tech landscape?
We're all familiar with venture capital firms - but what happens when large corporates check into the game?
James Spiro
|
08:57 23.06.2021
In the last few years, Israel has seen an explosion in funding. Companies are earning Unicorn status and becoming publicly traded at a pace never seen before, and yet few people are familiar with the mechanics behind the scenes. Whereas some may have been exposed to the venture capital scene in the past, the Corporate Venture Capital (CVC) firms should not be underlooked, either.
"The business model is changing and the future is very different from the current situation of banks and retail companies," explained Avivit Bender, Chief Corporate Development & Fintech Officer at Bank Hapoalim. "And we have to think about other ways to do business." As one of Israel's largest banks, the company wanted to "focus on companies that can influence its growth", whether that's machine learning and data, robotics, natural language processing, or cybersecurity.
According to Daniel Karp, Director and Global Head of Cisco's Cloud and Data Center Corporate Development and Cisco Investments, "When we (Cisco Investments) first started our work as a global corporate investor, we quickly realized that Israel represented something unique: a tight-knit community of passionate entrepreneurs, solid architectural posture and technology that's highly correlated with Cisco's areas of focus, and unparalleled potential. Israel is a critical source of innovation – not just for Cisco – but also for the entire technology ecosystem in the world."
Some financial VCs who have spoken to CTech in the past praise the neutrality of conventional venture firms, something inherently missing when choosing to accept funds from firms that belong to larger corporate companies. It's understandable that some new startups may not want to feel restricted by CVCs, whether that is an inability to expand services to different competitors, or feeling they would be stuck using particular platforms like Microsoft Teams instead of Zoom. "It wasn't so long ago that startups approached CVCs late in the game or not at all because they were afraid of investors," added Managing Director at Qualcomm Ventures, Merav Weinryb. Qualcomm, which creates semiconductors, software, and services related to wireless technology, established its venture firm in 2000 to help the mobile ecosystem grow and expand. To date, it has backed companies such as Israel's CyberX (acquired by Microsoft), FitBit, which is publicly traded on the NYSE, and in 2019 it invested in Zoom in one of the luckiest investments ever.