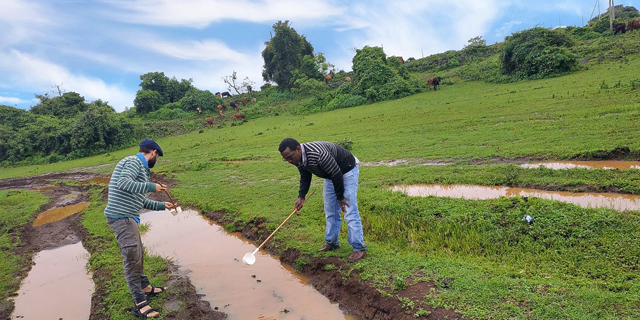 Who announced a $1.3 billion SPAC merger and which company raised $127 million?
CTech Daily Roundup: Fintech startup Sorbet completes $21 million Seed round
Innovid announces $1.3 billion SPAC merger with ION Acquisition. The Israeli company is set to raise approximately $403 million including proceeds from ION Acquisition Corp 2 and $150 million in PIPE financing.
Read more
Firebolt raises $127 million Series B to boost cloud data warehouse innovation. Over the past six months, Firebolt has doubled its employee headcount to 100 with plans to double again over the next 12 months. Read more
Read more
Payoneer and ironSource clear final hurdle ahead of multi-billion SPAC mergers. The Israeli unicorns will hit U.S. public markets in the coming weeks after their mergers were approved by their respective SPACs.
Read more
Tonkean raises $50 million Round B led by Accel. The Israeli startup, which is developing an operating system for business operations, also received investments from Zoom CEO Eric Yuan and former Google CEO Eric Schmidt. Read more
ZzappMalaria wins IBM Watson AI XPRIZE competition by helping eliminate Malaria. The company won a $3 million grant to help prevent the 400,000 deaths each year caused by the illness. Read more
env0 raises $17 million in Series A led by Microsoft's Venture Fund. The Israeli startup said the funds will be used to expand the company's Infrastructure as Code (IaC) platform and accelerate visibility, predictability and governance of cloud deployments. Read more
Loss of $75 million in Ether highlights infancy of crypto infrastructure. According to crypto angel investor Maya Zehavi, StakeHound's lawsuit against Fireblocks following the loss of access to a wallet with 38,178 of ETH exposes the clear uncharted territory of crypto intermediaries. Read more
Round B | Exposure, education and preservation: A user's journey. When startups plan to turn their users into marketers they need to make sure they are ready to represent.
Read more
Opinion | While the fintech market is booming: this is the next growing post-Corona high-tech field. Although Covid-19 brought about increased interest in fintech, investors with a good nose for the next big thing should be closely watching the field of medical devices. Read more