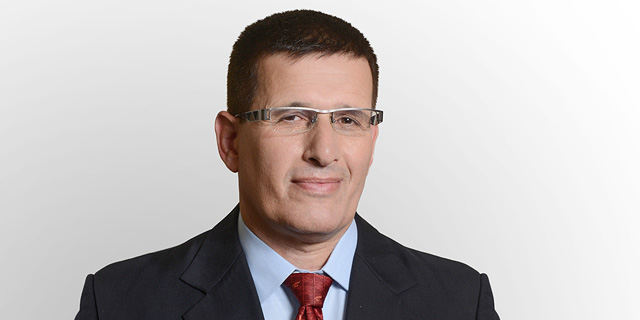 Opinion
Protecting AI and ML IP is crucial to remaining competitive in booming domain
"Contrary to the common myth, in most leading countries including but not limited to the U.S., Europe (EPO), China, Korea and Japan, software-related inventions are patentable and enforceable," writes Ehud Hausman of Reinhold Cohn & Partners
Ehud Hausman
|
10:51 27.06.2021
After decades, the Research and Development of Artificial Intelligence and Machine Learning technologies have matured to a level where it may be successfully integrated into numerous industrial fields. In fact, the utilization of AI-related technology is not limited to applications and products in the computer software industry, but rather has been successfully adopted in many other fields. The leading domains where AI technology is used include: Recognition, Conversation & Human Interaction, Predictive Analytics & Decisions, Goal-Driven Systems, Autonomous Systems, Patterns & Anomalies and Hyper–Personalization. Also prominent is the growing impact that deep learning and AI technology has on the development of new drugs, personalized and focused treatments, genetic testing, disease detection and diagnostics, medical devices, e-health and many other aspects of life science technology.
The bottom line is that we are at the dawn age of AI technology, which is likely to be widely circulated in many technological domains. There is a common belief among many entrepreneurs, investors and technology opinion leaders, that software (sometimes referred to as "algorithms") is not patentable, and if patentable, is not enforceable, and in any case has no business value. Accordingly, many consider the pursuance of patent protection for innovative software technologies as a waste of time and money. Contrary to the common myth, in most leading countries including but not limited to the U.S., Europe (EPO), China, Korea and Japan, software-related inventions are patentable and enforceable. Almost any innovative software-related "deep technology" involves a "technical" solution in the field of software, and as such, would be regarded as patentable, provided that it meets other criteria of the respective patent laws. Innovations in many fields, including Automotive, IoT, FinTech, Cybersecurity, Telecommunications, Media, Cloud Computing, and many others can benefit from patent protection.
The surge of new products and technologies that adopt software-related AI solutions have naturally led to an increase in patent filings that are directed to AI-related inventions. According to the European Patent Office (EPO) data, there is a clear trend of growth in AI-related applications over the last few years. During the first half of 2020, around 650 AI-related applications were published monthly, and this increased trend is likely to continue. Although U.S. applicants file more AI applications than any other country, Israel is the world's leader in AI patent applications per capita.
In most leading countries, the respective patent offices have not ignored the surge of AI-related technologies and the subsequent trend of increased patent application filings. Countries have issued specific guidelines that pertain to AI-related patent applications. China, Israel, and other countries have published specific guidelines for the patentability of software-related inventions including examples of what would be regarded as patentable inventions in the AI field. In other countries such as the U.S., the guidelines for examination of software-related inventions apply also to AI-related inventions. The net effect is that patents for AI-related inventions can be obtained and enforced.
Building a portfolio of patents and patent applications that confers IP protection in close correlation to the short and mid-range R&D and business plans of the SME, has significant business value. In particular, for defensive purposes, such as for collaboration. For example, a hi-quality patent portfolio may (i) be valued by investors in various fundraising rounds; (ii) increase the company's valuation in M&A or other types of exits; (iii) used for achieving advantages over competitors in tenders or RFI/RFP, or even be sometimes exempt from tenders; and (iv) assist in maintaining technological competitive edge over competitors.
There are numerous other business scenarios where the value of hi-quality patents can serve the business goals of the SME. There is however, a widely spread concern that prohibits entrepreneurs from pursuing patent protection – publication of the application before the patent is granted. Put briefly, publication is not necessarily a disadvantage. It may cue to a competitor that the SME pursues wide patent protection, leaving the competitor in a blur on whether, and to what extent, patent protection will eventually be granted. Also note that in the U.S., there are provisions that allow to defer publication until grant of the patent which, if desired, can be extended for many years.
Another common mistaken belief is that China does not respect IP or that its IP system is weaker than corresponding western systems. On the contrary, China has become an innovative country, and accordingly has drastically improved its IP regime, at least in the following aspects: (i) Since 2019 – China has surpassed the U.S. and is now the world leader in filing international patent applications (so-called PCT applications). (ii) Protection for software-related inventions and business methods is easier to obtain than for example, in the U.S. (iii) The Chinese Ministry of Science and Technology (MOST) launched in 2017 the "Next Generation Artificial Intelligence Development Plan" (NGAIDP). According to this plan, China will be the world leading superpower in AI-technology by 2030. This is already reflected in an increased number of AI-related filings of Chinese applicants in China and other countries. For instance, 92% of all EPO "core AI" applications from Chinese applicants in the past 20 years have been published since 2018. (iv) Enforcement: China established in 2014 three specialized IP courts in Beijing, Shanghai, and Guangzhou. (v) Most surprisingly, as of 2019 foreign firms have achieved, in civil cases, higher win rates (68%) and average damages than Chinese firms. Considering the volume of tech-driven business transactions between Israeli tech companies and Chinese investors/buyers/tech transfer entities, this IP favored policy in China should not be overlooked.
In order to maintain competitive edge, one needs to manage the company's IP in addition to, and in correlation with the R&D and Biz-Dev plans. One obviously needs to take into account budget, manpower resources, and trade secret considerations. By the time the company reaches (in a few years) the "pot of gold", whether as a unicorn, M&A transaction, or any other type of "exit strategy", it might tackle a minefield of AI-related patents owned by competitors, or free-riders who will attempt to bite a piece of the company's success. A policy to obtain patent protection in relevant markets should be adopted, and China should be considered if the Chinese market or Chinese investors/buyers are of interest.
Ehud Hausman, Head of Hi-Tech Practice, Partner at Reinhold Cohn & Partners