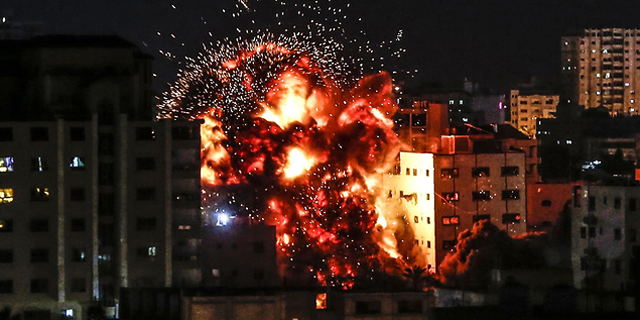 Israeli military's digital transformation on full display in Gaza conflict
"Using technology, the IDF was able to attack more targets, faster and with greater accuracy," said Omer Dagan, the Head of Lotem, the IDF's Digital and Data Unit
Omer Dagan, the Head of Lotem, the IDF's Digital and Data Unit, believes last month's escalation in hostilities between Israel and Gaza, also known as Operation Guardian of the Walls, proved to be a landmark in the digitization process of the Israeli military. "For the first time, the digital transformation that the IDF has gone through affected its operational capabilities. Using technology, the IDF was able to attack more targets, faster and with greater accuracy," said Dagan during the Carmel Forest Conference, the annual senior executives' conference of Bynet Data Communications.
Dagan added: "During this operation, the usage of video was higher than ever before. We enabled commanders to analyze videos as a part of their decision-making process. The digital capabilities enabled us to fire more efficiently and effectively. A new system that we used during the operation displayed all the launches and hits, including the IDF's attacks."
Dagan also discussed the new app that the IDF launched which displays rocket alerts on streaming services. "A few months before the operation we launched a new Home Front Command app. When the operation had started it had less than 50,000 downloads, and over 10 days 850,000 people downloaded it. This is a significant achievement."
As a part of the Bynet Conference, senior executives from leading tech companies, and executives from the Israeli defense ministry discussed advanced technology, including IT, cybersecurity, artificial intelligence, cloud and automation.