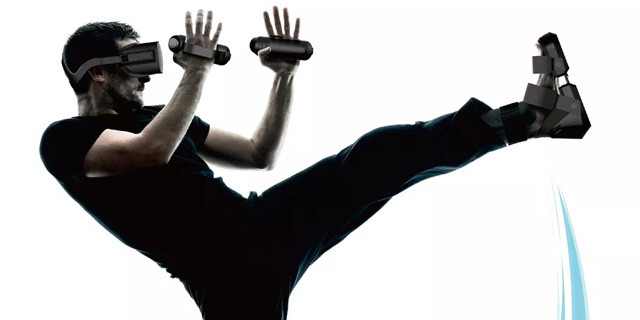 Who emerged from stealth with a record Seed round and which Israeli company is coming to Wall Street next?
CTech Daily Roundup: API security startup Noname raises $60 million led by Insight Partners
Revolutionary MR startup Multinarity emerges from stealth with record $28 million Seed round. After raising the biggest-ever Seed round for an Israeli startup, the founders of Multinarity believe they can revolutionize the world of mixed reality with their secret product. Read more
"It is a wonderful feeling to be the biggest cyber IPO." SentinelOne CEO and co-founder Tomer Weingarten spoke with Calcalist ahead of his company's historic day. "For me, the important part of this is the joy that I see in our people."
Read more
Read more
Outbrain next up as Israeli tech companies continue Wall Street onslaught. The Israeli internet recommendation company submitted a pre-IPO prospectus, showing 29% growth and a $10.7 million profit in the first quarter of 2021.
Read more
AI startup AutoBrains partners with Continental to disrupt ADAS and AV marketplace. The Israeli company's unsupervised AI technology is at the center of the leading Tier 1 supplier's growth strategy in the ADAS and AV market. Read more
A Day in a Life | Taming the hi-tech beast one motorcycle ride at a time. Tal Beck, Customer Support Expert at Kryon, is happy solving problems from home or the office, but loves more than anything else her motorcycle trips to clients.
Read more
8200 Impact's accelerator program is now inviting applicants for its 7th cohort. The accelerator now includes two more tracks dedicated to Healthtech and Climate & Energy. Read more
FinTech 2021 | "Regulators will have to give fintech companies incentives, otherwise, they won't operate in Israel." Team8 Fintech Managing Partner Rakefet Russak Aminoach discussed why fintech companies do not enter the local market at Calcalist's FinTech 2021 Conference. Read more
"Companies are more interested in protecting their technological assets than physical assets." Parametrix co-founder Neta Rozy explained at Calcaist FinTech 2021 how technological malfunctions can cost companies millions, even if it was not their fault. Read more