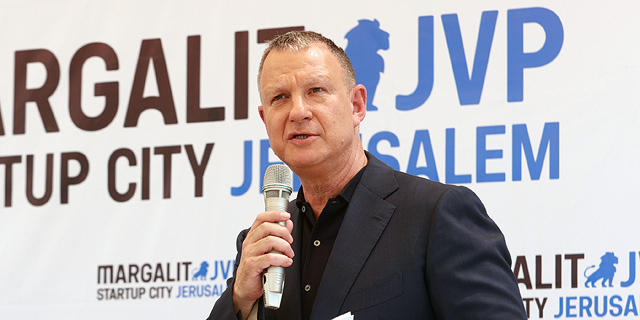 JerusalemTech
"Jerusalem will be the most fascinating city in the Middle East"
Erel Margalit, Chairman and Founder of JVP and Margalit Startup City, added during Calcalist's JerusalemTech conference that "in Jerusalem, people pray in mosques, synagogues, and churches, and these connections are Israel's biggest and most successful startup"
Yuval Sade
|
12:55 01.07.2021
"Jerusalem hi-tech is different from Tel Aviv hi-tech. I'm not saying that it is good or bad, but it is different. Jerusalem is a city of drama, a city that creates contradictions and lives on contradictions. We need to take Jerusalem's contradictions, Jerusalem's difference, and Jerusalem's drama as a positive drama of cooperation and not as a negative drama of conflict," said Erel Margalit, Chairman and Founder of Jerusalem Venture Partners (JVP) and Margalit Startup City. Margalit was speaking at the opening of Calcalist's and Bank Hapoalim's JerusalemTech Conference on Wednesday. Margalit went on to talk about the difficulty and uniqueness of Jerusalem. "Just a month-and-a-half ago the tension on the streets turned this city into a battlefield. We need to take that tension, the drama, and passion between the people and turn it into a strength.