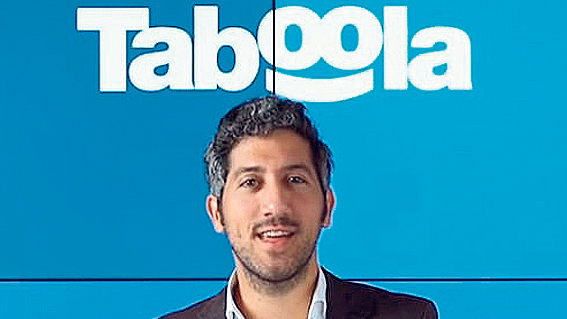 Taboola CEO: "This was my first job and now I'm ringing the Nasdaq bell"
Adam Singolda said that despite going public in New York, Taboola's heart will remain in Israel. "I believe that we will continue to grow in Israel and are proud to invest in Israel. That isn't going to change."
Meir Orbach
|
21:31 01.07.2021
"I'm super excited on a personal level. Taboola was my first job and now we are ringing the Nasdaq bell," Taboola founder and CEO Adam Singolda told Calcalist ahead of his company's first day of trading on Wall Street on Wednesday. "We brought with us our entire management team and our veteran employees. The thought that we are a public company that can survive forever is exciting to me." The digital ad company, founded 13 years ago, closed down 2% in its first day of trading following its merger with ION Acquisition Corp. 1, a special acquisition corporation (SPAC), at a joint valuation of $2.6 billion. The transaction generated $526 million for Taboola, with the company shares now being traded on Nasdaq under the ticker "TBLA." The company reported revenue of $303 million and net income of $18.6 million for the first quarter of 2021.